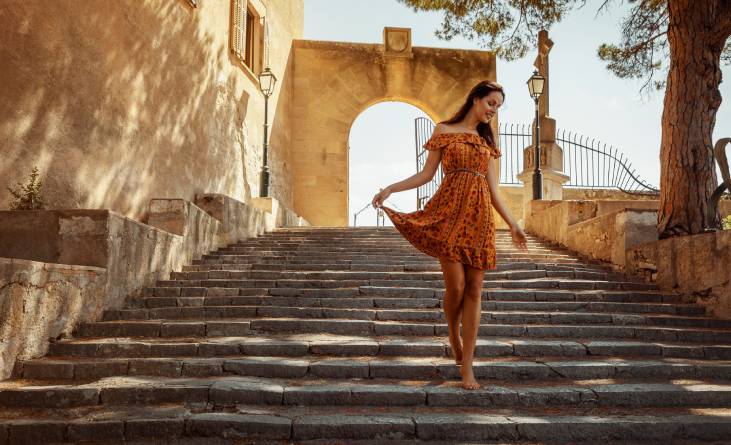 Dresses to Wear This Summer: Alamour The Label summer is heating up! This summer, there's no need to commit to just one silhouette or aesthetic. If you want to look fabulous without getting caught up in the moment—or the car door (thank you, mermaid train!)—day dresses are your best bet yet. They're the most glamorous way to enjoy your day without veering into the cocktail territory. Here are some day dresses you could totally rock this summer.
The Manya Dress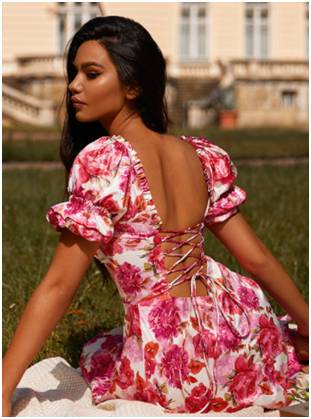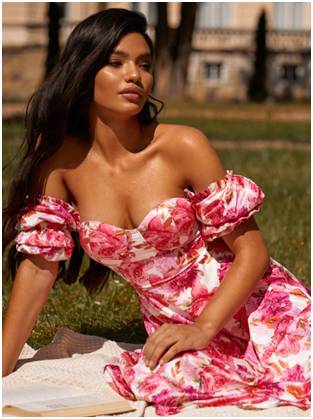 The Manya Dress will impress every floral fan everywhere. This season, going bold and bright is pretty much the only option—and TBH, we're all for it. Patterned in stunning pink florals, this is the day dress for a summer picnic or party. A simple sundress is one of the most versatile pieces of the season.
Speaking of versatility, you can wear the sleeves on or off the shoulder. We're most excited by dresses that show a little skin, like this puff-sleeved midi. Soak up the summer sun in its stretchy satin fabric. The Manya Dress is gorgeous from its lace-up back to its knee-length finish.
The Lexi Dress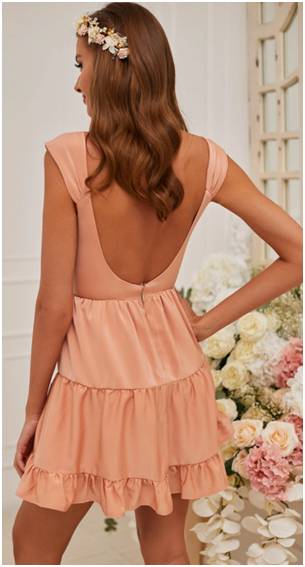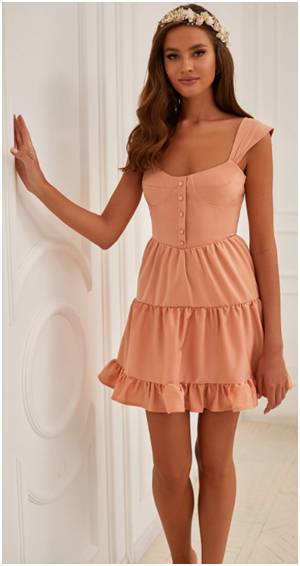 It's time to channel your inner Monet watercolor painting and lean into pastel hues. The Lexi Dress features five buttons for five times' the cute. This gorgeous A-line design is an understated yet elegant day dress. Its soft peach tone keeps things lowkey without compromising on style.
The Lexi Dress gives your body a chance to shine with its open-backed design. Its ruffled skirt draws attention to the waist. It is short, sweet and petite, and ideal for summer days or evenings.
The Shailee Mini Dress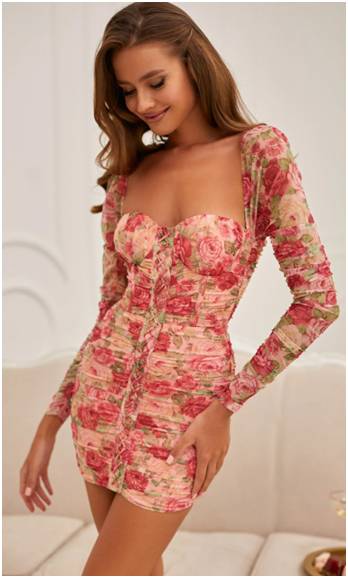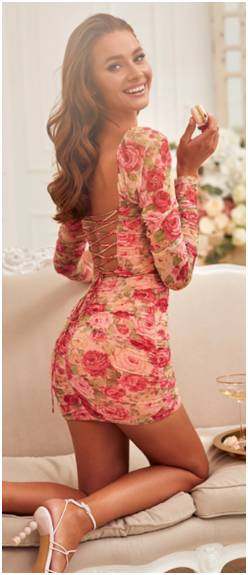 After months of seeing our friends and families exclusively from the waist up, it's about time we gave our bodies a chance to be seen! The ShaileeMini Dress loves your figure and will emphasise each and every one of your gorgeous curves. It is long-sleeved and luscious and teeming with vibrant pink florals.
The Shailee Mini Dress ties up at the front, laces up at the back, and features a sweetheart neckline. It is slightly more formal than your standard day dress. Wear it to a party, a nice dinner, or brunch with the girls.
The Ravina Dress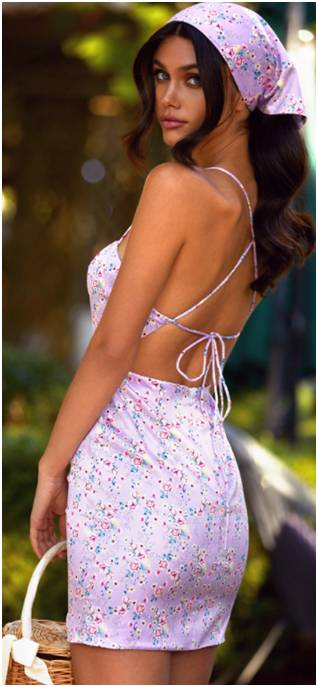 Are we picking grapes in Tuscany? You can bet we will find a way to do so in the Ravina Dress. Made from stretchy satin fabric, this mini dress features florals on a lovely lilac background. It laces up at the back and shows a sultry peep with the tiniest side slit imaginable. Slip on its matching headscarf to get your summer start.
Also Read: Top 7 Trending Dresses for You to Wear This Diwali
The Rosy Dress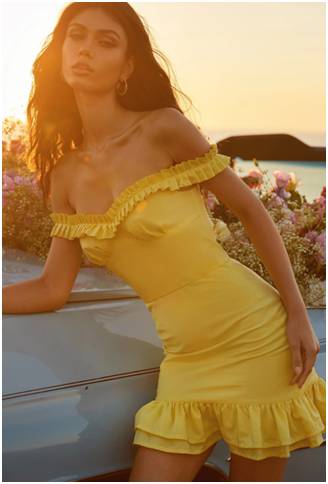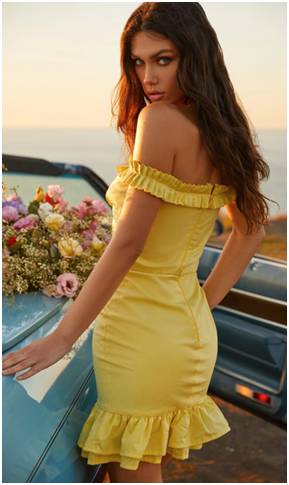 The Rosy Dress is a little ray of summer sunshine. Figure-hugging and fabulous, this bright yellow beacon brings warmth and light. The Rosy Dress is topped and tailed with frills, starting with a ruffle off-the-shoulder neckline, and finishing with a double-layered hemline. It may be short but this mini dress makes a seriously bold statement.
The Dara Dress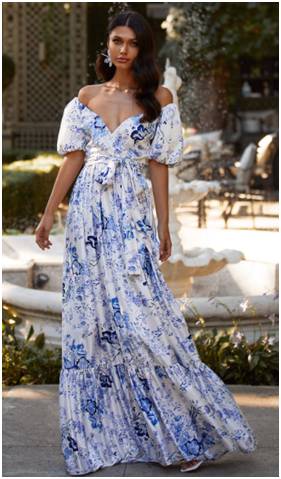 If floor-length is more your thing, check out the Dara Dress. This A-line design features a long and flowing maxi skirt, puff sleeves (to be worn on or off the shoulder), and fabric of white and blue florals. Keep things light and breezy all summer long with the Dara Dress.
The Positano Dress


Let's finish off with a classic white number: the Positano Dress. We've looked at day dresses in single colours, stunning florals, and in varying levels of formality. Nothing gets past the elegance of classic garments.
This mini dress is a crisp, clean white with a tie-up back and a sweetheart neckline. Made from luxe satin fabric, this A-line design is flattering and fabulous. It is a classic piece versatile enough to worn all summer long.
Related posts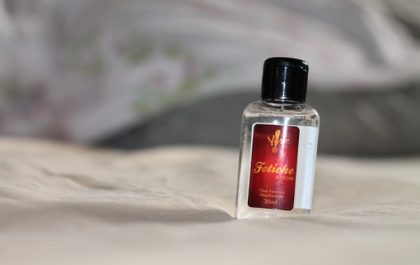 7 Qualities of Kid's Natural Deodorant That Makes It The Best Choice
As your child gets older and their body begins changing, you'll realize something may be standing out more than others,…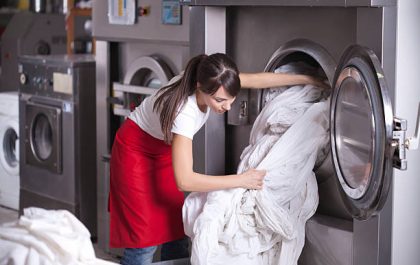 How to Wash Large Items at the Laundromat
Laundry with regular items and small-sized garments is already daunting. How much more if you have to wash large items…