Men's Summer 2022 Style Guide: Summer is an excellent time to update your men's style – and warmer weather gives you the opportunity to try a new look. In this guide, you'll learn which classic pieces are trending and what will keep you feeling comfortable and stylish all season. Discover ultra-soft shirts and  rashguard for men with versatile men's bottoms, along with the layers and accents that will bring your outfit together.
Shirts
The most foundational men's garment you can wear this summer is the short sleeve tee. The crew neck t-shirt is one of the most popular styles, but there are many other looks to choose from. Whether you're headed out with friends or going on vacation, the quality and design of your tees will make them look more fashionable. To stay stylish, select well-fitting shirts made with breathable fabrics such as linen or cotton. Here are some of your best options this summer:
 Men's Crew Neck and V-Neck Shirts
The crew neck is an attractive and comfortable choice for the summer heat, especially when you're wearing a fresh white tee. The grey crew neck shirt is popular this season, paired with bottoms in seasonal colors like olive green or navy. Fitted v-necks are fresh for summer, especially when they're in the right colors for a relaxing vacation. Rich greens and blues are reminiscent of the ocean. Bold reds and vibrant oranges will add a positive vibe that's perfect for the warm weather.
 Men's Modal Tees 
If you're shopping for a guy's tee that is both soft and eco-friendly, crew neck or v-neck men's modal t-shirts will flatter anyone's look. They come in a variety of summer colors like light green and blue. Since they're ethically made without any microplastics, they make an excellent long-term clothing investment. If you need something for Father's Day, they also make a unique men's summer gift.
Summertime Layers
If you need to layer your look for an important event, the best way to do it is with a collared shirt made of linen or chambray. Mini prints like dots and palm trees make formal summer shirts a little more interesting. Along with these conversation starters, you can wear a polo shirt or leave your collared shirt open to catch a breeze. Micro florals and understated tropical patterns are on-trend this year. A combination of light yellow and sky blue can give off a sleek and bright beach vibe.
If you're open to something other than the traditional summer fabrics, cotton blends and polyester blends are a guys' favorite this year because they include moisture-wicking features and UV protection. These types of shirts are especially useful for boating or sports. While you keep yourself cool, you can also protect your skin from sunburn.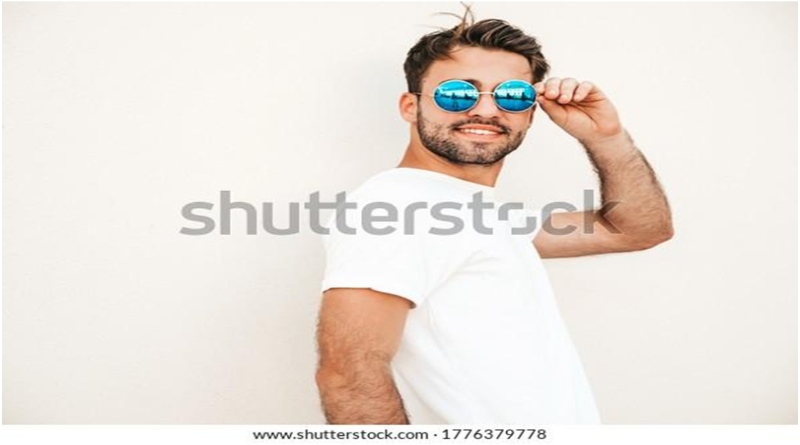 Shorts and Pants
If you're going somewhere especially warm for vacation this summer, you can save room in your luggage by packing only shorts. Lightweight pants like those made of cotton or linen are better for those breezy evenings by the beach or when you're vacationing in milder weather. If you go on a cruise or plan on a nice dinner, you may need resort wear bottoms such as khakis or navy chinos. Some of the most popular styles are:
Men's Lightweight Shorts
Chino shorts and khakis will match any style of casual shirt. You can also go with stretchy, versatile tech shorts or golf shorts with attention-grabbing patterns. Linen drawstring shorts and surf shorts give you a boardwalk vibe that pairs perfectly with white crew necks and modal shirts. Instead of sweat shorts to go out in, be sure they're made of a linen or cotton blend.
Men's Summer Pants
Cropped pants are designed for warmer weather, which means they come in plenty of options in lightweight, moisture-wicking fabrics. They're also fashionable and on-trend in seasonal colors. Cropped white bottoms are crisp and traditional. You can achieve a polished seasonal look with a navy polo shirt and brown belt.
Many consider chino pants to be the ideal bottoms for men during vacation time, with a flattering and comfortable fit that works for any guy's body type. For a casual yet confident outfit, try a fresh crew neck or v-neck tee with tailored drawstring pants in colors like taupe or camel.
Shoes and Sneakers
A pair of crisp white athletic sneakers or dress sneakers in a polished neutral tone like brown or olive can elevate your casual look, no matter if you're headed to brunch or a day at the office. Slip-on shoes are trending this year, which means you can get creative with anything from surf-inspired canvas slip-ons to vacation-friendly espadrilles.
Boat shoes are always popular for summer because you can wear them anywhere. Pair them with chino pants for dinner to keep yourself feeling fresh and sophisticated. Alternatives to men's boat shoes include loafers and driving shoes. If you like the athletic look, you can find on-trend lightweight high tops in light colors and breathable materials. Chukka boots and desert boots work in the summer, especially for special occasions.
If you're a hiker or an adventurer, shop for strapped sandals with a supportive footbed in a versatile color like brown or black. You can even find these types of sandals in exotic prints and shades like navy and red. Surf-style flip flops and slides are perfect for the beach, but be sure to leave them at the shore. When it's time to socialize or have dinner, you can swap out these ultra-casual shoes for earthy sandals with metal buckles.
Hats and Sunglasses
The freshest summer look is incomplete without a hat and a pair of sunglasses from Marquest. Best of all, these stylish accents will keep you cool and protected from the sun, just like men's ultraviolet protection factor (UPF) shirts and pants. Men have so many seasonal hat options to choose from, such as the on-trend bucket hat and the classic baseball cap. Straw hats come in a variety of shapes and designs to keep you in fashion, whether you're in the middle of the city or spending time at the beach.
Polarized sunglasses are best for spending time outdoors because they make your vision clearer while protecting your eyes from the sun. You can find a variety of modern and traditional options from black square-shaped sunglasses to attractive men's aviators. Oversized, D-framed glasses give off a dramatic look and are the perfect conversation starter. You can also get creative this summer with vintage-style sunglasses in retro colors like ginger-orange or canary yellow.
Bags and Accessories
While you probably have a duffel bag or a suitcase for vacation, you'll need a smaller and more convenient bag to get you through summer. A small backpack is convenient enough for poosidel or breakfast, but you can elevate your look even more with a trendsetting crossbody bag. A classic black bag is sleek and ideal for any occasion, but you can match your tropical outfits with a color like blue or orange. You can even go with another classic neutral like brown or tan.
If you're into jewelry, don't forget about stainless steel cuffs and beaded bracelets. Leather bracelets in colors like brown and grey will stack well together with a water-resistant watch that has GPS navigation. Necklaces with small medallions or dog tags are rugged enough for summer adventure, yet still help to accent your stylish outfit.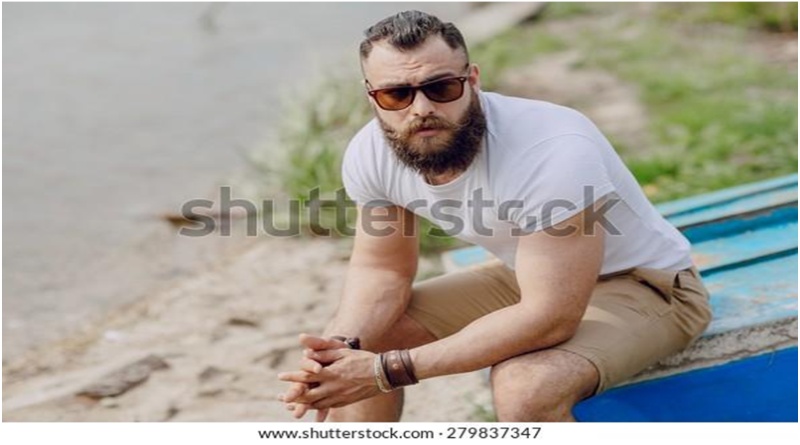 Look Stylish This Summer
No matter what summer brings you, we hope this men's style guide makes you feel confident. Work through each section to create the perfect outfit for everything from work to summer vacation. If you're a guy who's fashion-forward, you'll find essential pieces you can wear all season long.
Also Read: Best Day Dresses to Wear This Summer