Welcome to the dazzling world of London's finest jewellery establishments, where luxury meets elegance. In this exclusive article, we journey through the city's hidden gem-filled streets to unveil the crème de la crème of jewellery shops. Prepare to be enthralled by the stunning displays, exceptional craftsmanship, and unparalleled luxury that await discerning shoppers seeking the perfect statement pieces.
From timeless classics to avant-garde creations, we present a curated selection of London's top jewellery shops, where exquisite beauty and unmatched quality converge to capture the essence of true luxury.
Join us as we explore these glittering havens, where dreams are turned into radiant realities, and every piece tells a story of exceptional artistry and unparalleled splendour.
Piaget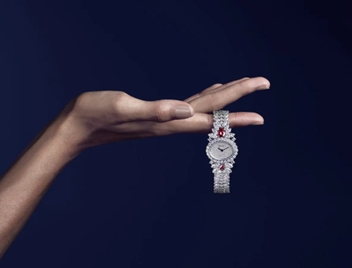 Among the illustrious jewellery shops adorning London's crown, one name stands out as a true emblem of timeless elegance: Piaget. Renowned for their exquisite craftsmanship and unwavering commitment to perfection, Piaget has been enchanting jewellery enthusiasts for decades with their extraordinary creations.
Piaget's showcases in London exude a sense of luxury, inviting visitors to indulge in a sensory experience beyond the ordinary. Immerse yourself in a symphony of diamonds, vibrant gemstones, and lustrous pearls, meticulously crafted into breathtaking masterpieces that radiate glamour and prestige.
Whether you seek a show-stopping statement necklace to grace a red-carpet event or a delicate pair of earrings to elevate your everyday elegance, Piaget's London boutiques unlock a world of unmatched beauty and sophistication.
Astteria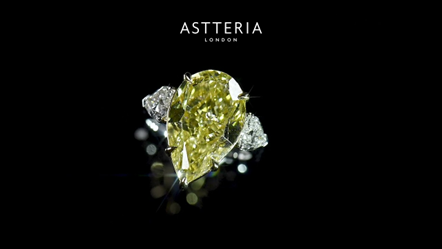 Astteria specializes in colored diamonds and has expert jewellers who are dedicated to creating designs that are absolutely stunning. The brand has a beautiful showroom in Mayfair, London that attracts both celebrities and high-end influencers who love fashion and all things luxury jewellery.
Astteria has million dollar jewellery items and is a go-to store for the rich and famous. From the rare colored diamonds to the beautiful rubies and sapphires, Astteria has some of the most breathtaking jewellery that can blow anyone away.
If you're looking for the best of the best in stunning jewellery, make sure to stop by the Astteria showroom to view some of the best jewellery collections or shop the looks online.
Chaumet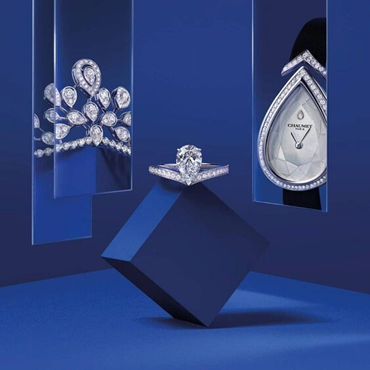 Chaumet has earned a revered place in exquisite jewellery as a beacon of Parisian elegance. As we continue our exploration of London's top jewellery shops, we invite you to discover the enchanting world of Chaumet, where heritage, artistry, and refined luxury intertwine to create extraordinary masterpieces.
Step into Chaumet's London boutique and immerse yourself in a world of poetic beauty. The meticulously curated displays showcase an exquisite selection of engagement rings, tiaras, necklaces, and watches, each meticulously crafted to perfection. Every piece reflects the Maison's dedication to using the finest gemstones, delicate craftsmanship, and intricate designs that stand the test of time.
Georg Jensen
In the realm of jewellery, Georg Jensen stands as an emblem of timeless Scandinavian design and exceptional craftsmanship. As we continue our journey through London's top jewellery shops, we delve into the captivating world of Georg Jensen, where elegance, simplicity, and innovation converge to create extraordinary pieces.
At Georg Jensen, the pursuit of excellence extends beyond design. The Maison upholds the highest ethical sourcing and sustainability standards, ensuring every piece is created with respect for people and the planet. Prepare to be enamoured by the effortless beauty and understated luxury of Georg Jensen's creations.
Cartier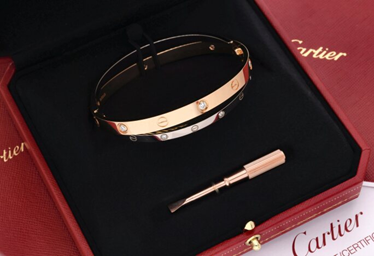 As we venture deeper into London's realm of exquisite jewellery, we uncover the radiant brilliance of Cartier, a name synonymous with luxury, elegance, and unparalleled craftsmanship. Prepare to be captivated as we unveil the treasures that await within the renowned Cartier boutiques, where time-honoured tradition intertwines with visionary artistry.
Embracing various styles and inspirations, Cartier unveils designs that cater to all tastes and occasions. Whether you seek a statement piece for a red-carpet event, a symbol of eternal love, or a precious gift to commemorate a milestone, Cartier's collections offer an exquisite array of choices, each bearing the signature Cartier touch of exceptional quality and timeless beauty.
Tiffany & Co.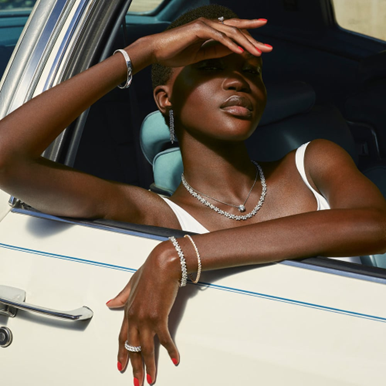 In exquisite jewellery, one name has shone brighter than the rest for over 180 years: Tiffany & Co. As we continue our journey through London's top jewellery shops, we invite you to immerse yourself in the world of Tiffany & Co., where timeless glamour and impeccable craftsmanship reign supreme.
Indulge in the timeless glamour of Tiffany & Co. as you discover the extraordinary craftsmanship and unmatched beauty that have captivated jewellery enthusiasts for generations. With Tiffany & Co., every piece becomes a symbol of sophistication, an heirloom to be cherished forever. Embrace the enchantment and let Tiffany & Co. elevate your jewellery collection to new heights of exquisite luxury.
Conclusion
As we conclude our journey through the glittering streets of London's top jewellery shops, we have been enthralled by the breathtaking beauty and extraordinary craftsmanship that define the city's most esteemed establishments. From the timeless elegance of Piaget to the Parisian allure of Chaumet and from the brilliance of Cartier to the iconic glamour of Tiffany & Co., each boutique has woven its tale of exquisite luxury.
Within these hallowed halls, treasures are waiting to be discovered. Meticulously crafted masterpieces adorned with shimmering diamonds, vibrant gemstones, and precious metals beckon with radiant allure. Each piece tells a story, evoking emotions and capturing cherished moments destined to be cherished for generations to come.
Happy shopping!