Some of the world's best-dressed and wealthiest women are often seen wearing the same jewelry for years. Even though they can afford to buy as many pieces as they want, many build capsule collection made up of classic necklaces, rings, earrings, and bracelets. They mix and match items for different occasions, which simplifies their daily routines and ensures they always have the perfect jewelry for any occasion.
Fortunately, anyone can develop their own capsule collection and achieve the effortless elegance that marks true fashionistas. No assortment will look the same as another since the idea is to make it personal. Whatever the style, it is important to choose a consistent metal for jewelry. Some women love gold, others adore silver, and many won't settle for less than platinum. The key is to select each piece carefully and invest in timeless choices that will be trendy for decades to come.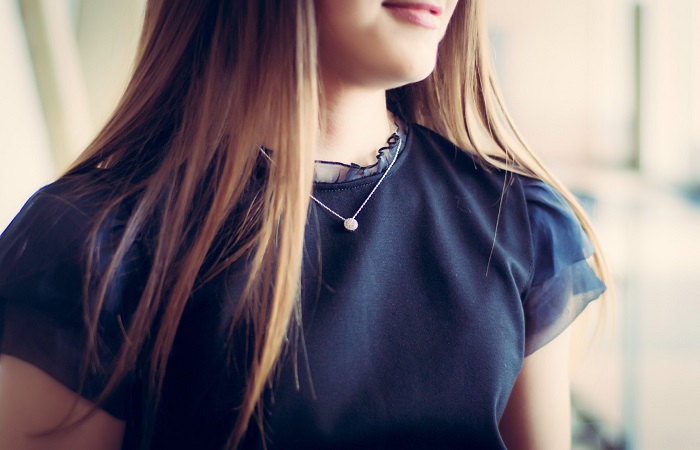 Every Collection Needs Three Necklaces
While a capsule collection can be as large or small as a woman wants, it should include at least two short necklaces and one long necklace. Short necklaces can vary in style and do not cost a fortune to provide a classic look. Chokers are especially trendy, and quality online sellers offer a range of exceptional choices. For example, a buyer could contact Adina's Jewels today and find chokers to suit every personality. Medium-length chains also make an excellent second short necklace.
Chains are the best choice for long necklaces. A simple, unadorned chain makes a stunning statement all by itself or paired with a shorter piece. Many people opt for a pendant necklace that adds a little extra flare. Women can wear shorter and longer pieces alone or combine them to create a variety of looks.
Choose Two Types of Earrings
Many ladies consider their favorite earrings so essential that they do not leave the house without wearing them. Well-chosen earrings can flatter the skin, draw attention to attractive features, and add sparkle. They may also introduce color and help create a polished look. Fashionable women own at least two timeless earring styles.
Studs are, without a doubt, the most popular and versatile type of earwear, and jewelers offer a huge variety of elegant options. They are always in style because studs provide a subtle touch that looks good with anything. Many fashion experts feel that diamond studs are the smartest choice. For example, writers at Who What Wear have said, "Real or faux, large or small, diamond studs are a great everyday earring that packs a strong punch but doesn't look over-the-top."
Some women feel that drop earrings should be the second pair of must-have earrings. They hang from the ear, move freely, and are ideal for dressy occasions. They also make perfect statement jewelry. Some trendsetters believe that every collection should also include at least one pair of hoop earrings. Whatever type a woman chooses, it should reflect her taste and style.
Add Two Bracelets to the Collection
For centuries men and women have worn bracelets to display wealth, customs, and even beliefs. Modern bracelets can still do that but are primarily important to a jewelry collection because they add style and make a statement about the wearer's personality. Some people even believe that gold bracelets with pearls can be worn to attract wealth. A capsule collection should include a minimum of two contrasting styles that can be worn together or alone. Personal taste will dictate each woman's absolutely ideal choices, but many trendy dressers opt for one cuff bracelet and a traditional dainty style.
According to Harper's Bazaar, gold cuff bracelets are the most searched for types of jewelry on Google. They are beloved because they are easy to wear and always stylish. They can be as simple as affordable gold name cuffs or as elaborate as Van Cleef & Arpel's "pearls of gold" model that costs over $8,000. However, when it comes to bracelets, more expensive does not mean more stylish, and there are plenty of well-made, budget-friendly choices that are just as appealing as very high-end pieces.
Jewelers also offer a huge variety of dainty bracelets, with delicate chains being among the most popular. Buyers can find them in every type of metal and diamond bar, rope, heart, and Saturn chain styles. Cuffs and daintier bracelets look good together, or they can be worn individually to polish dressy, casual, work, and formal wear.
Check Out : Watches and jewelry write for us, And Contribute, Advertise with us, Submit Post
A Classic Ring Is a Must-Have
Most married women consider their engagement and wedding rings to be their essential rings. However, the stylish dressers generally agree that no jewelry collection is complete without one statement ring.
The traditional option is a go-anywhere cocktail ring. The cocktail ring was introduced in the 20s and was seen everywhere by the end of the war. It was created as a reaction to the austere Prohibition era in an attempt to add a luxurious, very noticeable fashion element. The style is noted for large stones mounted on big settings.
Statement rings are as popular as ever, and their basic features have changed little over the decades. They are still designed to get attention and often feature impossible-to-miss stones. In fact, many trendsetters believe that the bolder the ring, the better.
Rings vary widely in price, depending on the type of metal and stones used. While shoppers can find dazzling examples made with precious stones, there are literally thousands of breathtaking styles with less expensive semi-precious stones. The wonderful thing about well-chosen cocktail rings is that they work just as well in dressy settings as they do with everyday wear.
A capsule jewelry collection consists of several essential pieces that can be adapted for any occasion. The most fashionable women invest in a few essential, quality pieces that stand the test of time and are always in fashion. Although each person will choose items that reflect their personality, a well-rounded collection should include two long necklaces and one short necklace. It should have two contrasting types of earrings and bracelets. A cocktail ring is also essential to complete a capsule collection with pieces for every occasion in any season.
In addition, you can find more helpful resources at Dyifo.
MORE INFO:- technoologyin
Also Read: Qaadu's Facial Cleanser & Face Wash | Know the Ingredients