An engagement ring plays a huge role in the romance world. It's a sign of commitment and love to one's partner. It's also a symbol of new beginnings for the soon-to-be-wed couple. And considering its part in the couple's journey, it's only natural for one to want the perfect ring.
But as exciting as it can be, shopping for the right yet affordable engagement ring can be stressful and challenging, especially if you don't know where or how to begin. However, your engagement ring search and purchase could be a lot easier by considering the following tips:
1. Know Your Budget
Is this your first big purchase, or perhaps, you've made other big purchases such as a car before? For most people, making a big purchase such as engagement rings can be overwhelming. However, setting up a budget before you begin your shopping can significantly go a long way toward simplifying the process. It allows you to stick with your financial capacity and helps you avoid going overboard.
That said, here are some things to consider:
·  Financing Options
When making your budget, it's important to know the financing options available. Some of the common financing options include:
Save up your cash: This is a tried-and-true way to stay making a budget, but it may take some time. To start, know how much you are earning and spending a month, as this can help you decide how much you can afford to save each month.
From there, research how much the ring is generally going to cost. After that, decide the ideal time to pop up the question. This can help give you a clear picture of how long you have to save for your engagement ring.
Make extra bucks: This is one of the options if you don't want to wait while you save up enough cash to purchase the engagement ring. You can look for another job to top up your current cash flow if you have enough extra time.
Apply point-of-sale financing: The popularity of this financing option has increased exponentially over the last few years. It's a one-time installment loan that allows you to pay your debt over a given period, usually with zero percent interest. However, before applying, ensure you understand their terms and conditions.
·  Future Plans
Understanding your future plans can also be helpful when setting up your budget. Are you planning to purchase a family car or house immediately after your wedding? Such plans may require a considerable amount of funds, and thus, you may need to spend less on your engagement ring.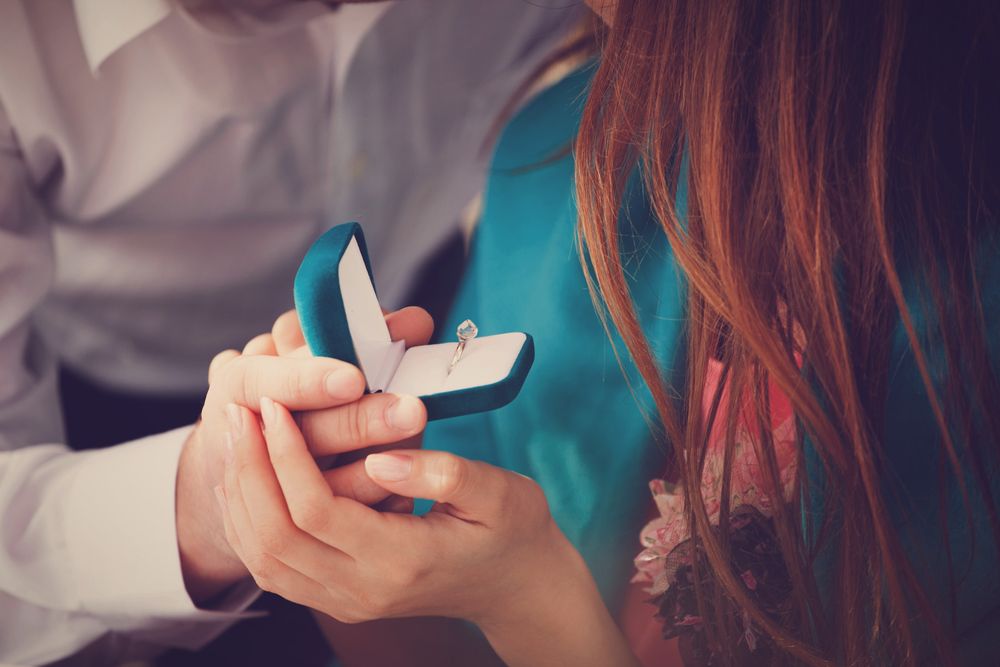 2. Understand Their Style
Now that you have a budget in mind, it's time to go down to the ring's specifics. An engagement ring is generally a costly investment, and you want to get it right. However, getting it right doesn't necessarily mean buying the most elegant and expensive ring you can see. Because in this case, right means getting what your partner loves and desires.
To make sure you have a memorable moment, know your partner's ring preference before popping up the much-awaited question. Take your time to learn more about your partner's style and fashion preferences. You can subtly go through their accessories. Or perhaps, you can also pay attention to what they're saying about other people's rings.
Doing so can help you get a clear picture of your partner's desire, ensuring you'll get the perfect ring that can make her heart sing. And if your partner's preferences fall more or less in line with what's in your budget, you can pick out something that matches their taste and your budget.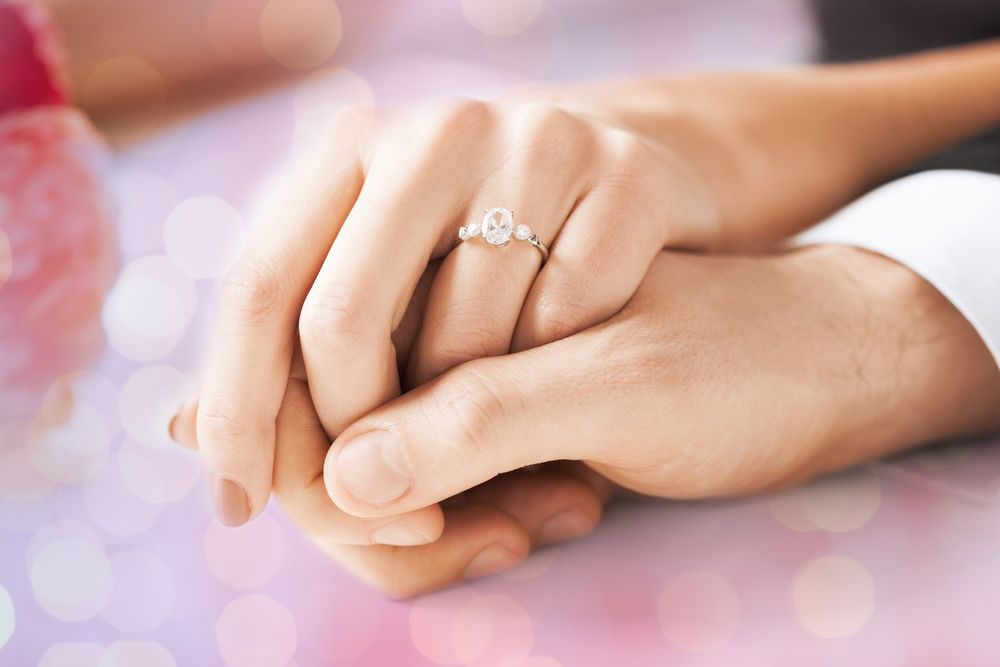 3. Consider Other Stones As Alternatives
Perhaps, the diamond is one of the most common stones used in engagement rings. However, this doesn't mean you have to stick with the traditional way and accumulate debt to give your partner a dazzling, expensive, and natural diamond ring.
You could consider looking for alternatives to natural diamonds before assuming your partner's dream ring is out of your budget. There are several arrays of less expensive and cost-friendly alternatives for engagement rings, and these include:
·  Lab-Grown Diamonds
Gone are the days when diamonds only came from mines. Thanks to technological advancement, you can now purchase a genuine diamond made from a lab in recent years. You might be wondering how you can grow a diamond in a lab? Thanks to modern science, lab-grown diamonds are physically, visually, and chemically identical to naturally-occurring diamonds. However, these diamonds are cheaper than natural stones of the same size and quality.
Apart from the cost, these lab-grown stones also don't have ethical issues associated with natural kind. Thus, when you purchase a lab-grown diamond, you might be preventing issues such as forced labor, pollution, wars, and more.
·  Other Gemstones
Diamonds aren't the only gemstones ideal for engagement rings. There's a vast selection of affordable stones for your magical day. For instance, there's white sapphire and moissanite, which can give the look of a diamond at a lower cost.
On the other hand, suppose your partner is not particular to a type of stone. In such a case, you can explore various options such as aquamarine, morganite, peridot, amethyst, or rose quartz.
Explore the options available to ensure you choose a cost-friendly ring that meets your partner's desire. However, much like when buying any expensive items, it would be best to be extra cautious when checking out these stones to avoid being duped by dishonest vendors.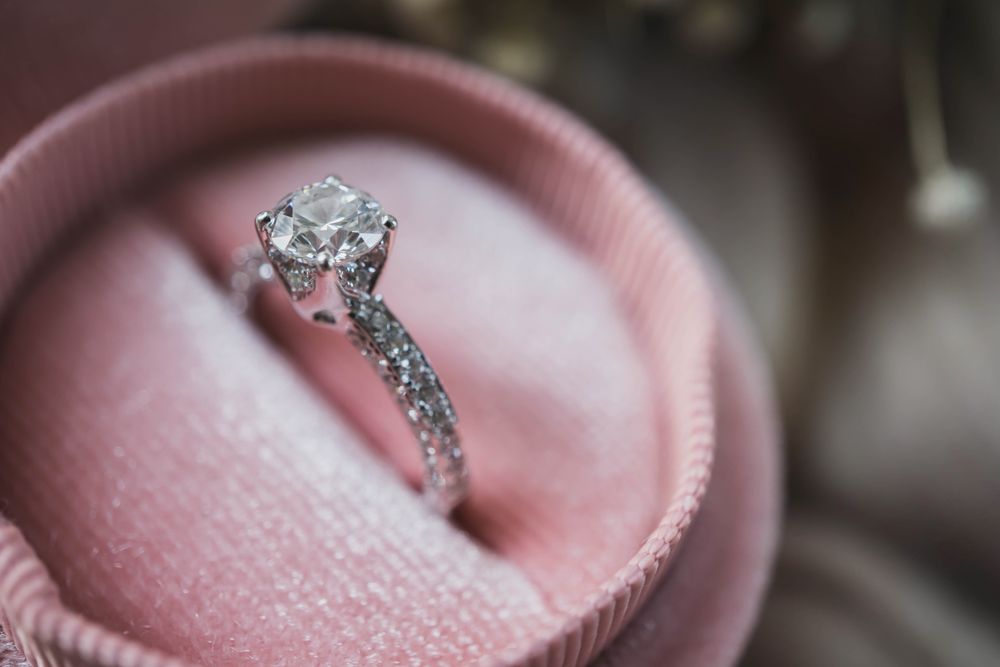 4. Check For Options Online
Technology and the internet have changed how customers interact with their preferred brands. Because nowadays, you can easily purchase a product online and have it delivered to your doorstep. But aside from that, one of the advantages of shopping online is that you'll be able to visit and scour as many brands as possible, allowing you to compare their quality, pricing, and list of client feedback. This, in return, can give you an overview of the options available and the average price of engagement rings in your locality, saving you from paying more for similar products.
However, since this is a major investment, you should conduct extensive research to gauge the brand's or jewelry retailer's reputation before finalizing your purchase. Go through the reviews provided on their site to assess whether the company will meet your needs and expectations. Also, ask for their documentation to confirm whether they're authorized to deal with natural stones like gemstones and diamonds.
Bottom Line
As discussed above, engagement rings play a vital role in cementing one's love and commitment. However, finding the ideal ring can be a challenging task. Using the tips discussed in this article and many others, you can simplify the process of purchasing an affordable ring to pop up the much-awaited question.