What do you write on Valentine's Day card? Love, happiness, and all that mushy stuff? Well, sure, you can go that route. After all, that's what this romantic occasion is all about.
Valentine's day is a special day to show your loved ones how much you care about them. It can also be difficult to find the right words to say. But if you're looking for something a little more unique, why not try one of these ideas instead?
So, before you head to the store to pick out your card, take a look at this list and see what catches your eye.
1, Start By Expressing Your Appreciation For Your Partner
Expressing your gratitude is always a good way to start a letter, and it will show your partner that you appreciate them more than actions can convey.
If you're looking for a way to say 'I Love You' without sounding too cliché, try one of these options instead:
'I could never ask for anything more than what I have with you.'
'You've shown me what it means to be loved, and I'm so grateful for that.'
'Thank you for being by my side, no matter what happens.'
If you're feeling a little sappier, you could always go with one of these traditional love quotes:
'You are my sunshine, my only sunshine.'
'If I know what love is, it is because of you.'
'There's no greater happiness than knowing that you are loved and knowing that you belong to someone.'
Whatever you say, make sure it comes from the heart. Your partner will appreciate your effort, and they'll know that you put some thought into your card.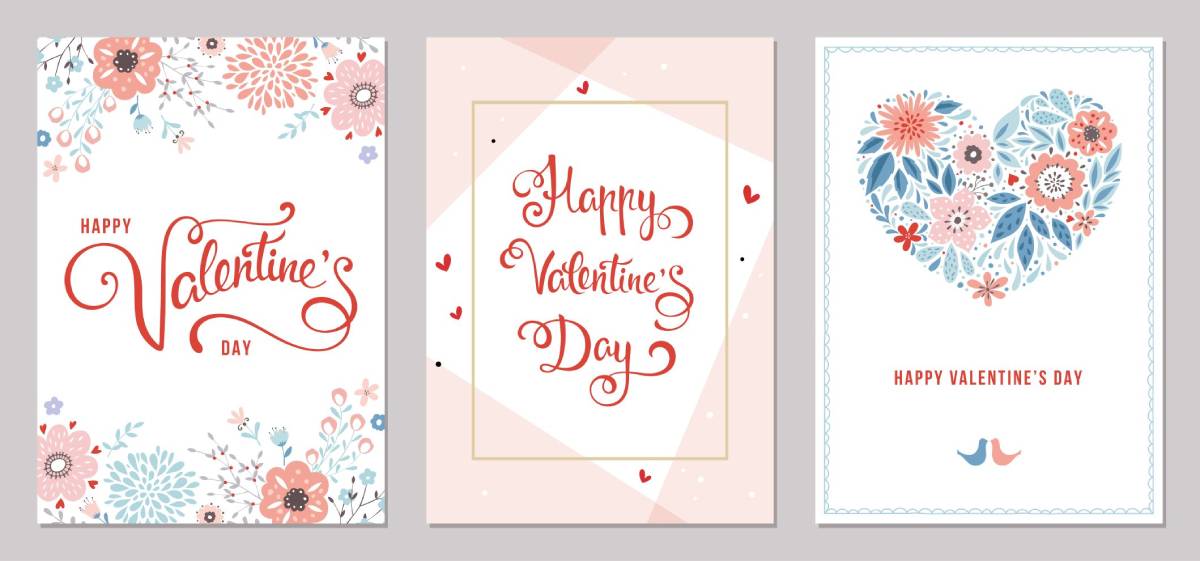 2, Write A Poem Or Song Lyrics For Them
If you're feeling extra creative, aside from floral arrangements, why not try writing a poem or song lyrics for your partner? This is a great way to show them how much you care, and they'll surely appreciate the effort. It doesn't have to be fancy – just something from the heart and something you both relate to will do. You could even set the words to music if you're feeling up for it!
3, Reference A Memory Or Inside Joke That The Two Of You Share
Another option is to reference memory or an inside joke that only the two of you share. This will show your partner that you know them well and that you're thinking of them on this special day. Plus, it can also be a fun way to get nostalgic about some of the good times you've had together.
4, Tell Them How Lucky You Feel To Be With Them
Next, you can tell your partner how lucky you are to be with them. Let them know that they make your life better in every way and that you can't imagine living without them.
Again, this is an excellent opportunity to get creative with your words. Why not write a list of all the things you cherish about them? It could be anything from the way they make you laugh to how much you love spending time with them.
You could also consider buying flowers or getting your loved ones a small token of your affection, like a ring or necklace. Something to remind them how much you love and value them every day.
5, Mention Something Specific That You Love About Them
Next, you can mention something specific that you love about your partner. Whether it's a personality trait or something they do, let them know why that attribute is so special to you. This could be the time to get personal and tell them all of the things you love about them – both big and small. The bottom line is that you want them to know how much they mean to you.
6, Include A Picture Of The Two Of You Together
If you want to make your Valentine's Day card even more special, you can include a picture of the two of you together. This will remind your partner of all the good times you've shared and how much you cherish these memories.
7, Sign Off With A Loving Sentiment And Your Name
Lastly, sign off with a loving sentiment and your name. This is the perfect way to personalize your letter and let your partner know that you're thinking of them on this special day.
Here are some examples of things you could write:
I love you, always and forever
I'm so happy I found you
You're the only one
I'm grateful for you every day
No matter what phrases you use, make sure they come from the heart. After all, that's what Valentine's Day is all about!
Conclusion
So, what can you write on Valentine's Day card? The options are endless, but it all comes down to expressing your love and appreciation for your partner. Be creative with your words, and make sure they know how much they mean to you. Happy Valentine's Day