What Side Sleepers Need
Mattresses Side Sleepers: A combination of support and relief from pressure tends to define the sort of solutions side sleepers need for best rest. If you are a side sleeper, you're not alone. Approximately 60% of adults sleep on their sides; at least according to this data. Often, this position is good for the lower back especially if you sleep with a pillow between your legs.
When you sleep on your side, the weight of your legs and hips actually pulls on your pelvis, which is connected to your spine. These natural forces together can exercise a level of force on your back that leads to recurring pain. A pillow helps relieve that pressure. However, the mattress atop which you sleep may also help fix the problem.
A mattress that's too hard makes it difficult to sleep, prompting you to toss and turn all night in a way that's not helpful. A mattress that is too soft won't give you enough support, and so you've got a different type of pressure as the heavier parts of your body are put at odds with limbs that don't weigh as much.
What you want is a balanced design in a given mattress that provides you with the necessary support and pressure relief. Here we'll look at five of the best side sleeper mattresses that will be on the market in 2022 to help you make an informed choice leading to more reliable long-term rest.
1. TitanFlex Foam: The "Hybrid" Approach
A company called Brooklyn Bedding offers an option called TitanFlex foam. The point of this foam is to give sleepers the conforming stability of memory foam, but the elastic and springy quality of a conventional mattress. The result tends to work for side sleepers very well, and will doubtless represent a popular mattress option into 2022.
2. The Luxury Angle With Tempur-Breeze
If you've got a few thousand dollars to spend, like around $5K, the Tempur-Breeze could be your best option for 2022. This comes in all sizes and features a few key features relevant to side sleepers. Certainly, the Tempur CM+ foam plays a part in comfort, while the Tempur PureCool+ mattress technology helps you keep from overheating. These are prime features.
Owing to the cost, this mattress comes with a trial period of three thirty-day months, or ninety days, and you can find the mattress from the Twin XL size all the way to a Split California King.

Here's an option with a longer trial period and a lower initial price. The Puffy Lux Hybrid Mattress averages around $1,500, and you'll get a hundred and one night to try it out with a money-back guarantee. Specifically, this mattress is designed for those who are contending with one kind of back pain or another and tend to sleep on their sides.
Like the first mattress on this list, it combines memory foam with spring-loaded firmness. There are a lot of hybrid options out there, actually; you might want to explore a couple. For more information, here are some resources you can check out on Health.com.
4. The Flip-Flop Solution
For under $1k there's a memory foam mattress from Layla that has a soft and firm side, allowing you to flip the mattress and choose which side gives you the best sleep consistently.
5. The Gel Pod Angle
Casper mattresses are well-known for their quality and comfort. The Casper Wave Hybrid incorporates both memory foam and gel pods to give you the best sleeping environment. It also includes tech that helps wick away heat, and you get to give it a sleeping "test drive" for a hundred nights.
Basically, gel pod mattresses use a phase-change material designed for temperature regulation. It's quite a fascinating innovation, you can learn more from the llist of 2021's best gel mattresses.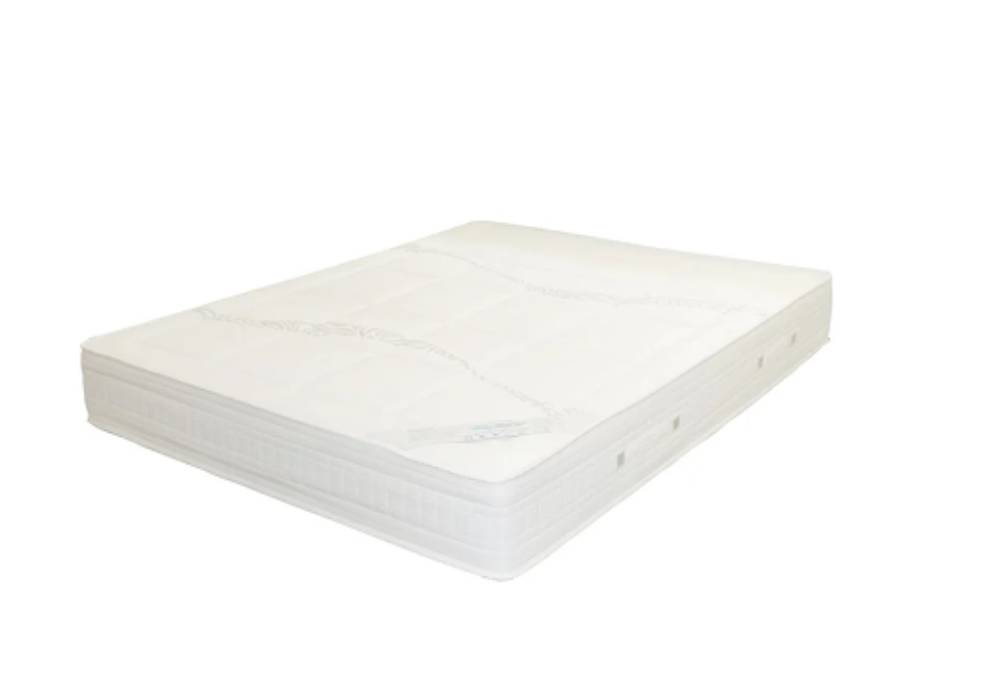 Finding the Rest You Need as a Side Sleeper
Gel pod mattresses mixed with memory foam options or spring-based mattresses have their place. Some mattresses have different levels of hardness or softness and can be flipped. Some hybrid mattresses are more affordable than others, so there are lux options designed for absolute rest.
The more pricey the mattress, the longer the period you can "try it out". Explore multiple options, and find the one that lets you get the rest you need.