Pork Pie Hats: There's no better place to look for the origin of pork pie hats for men than in an iconic British dish: the pork pie. A pork pie hat, as its name suggests, is a flat-topped hat with a curved brim, giving it the appearance of a hot, savory pie fresh from the oven. Hats of this style have been made from many different materials, from felt to cotton to canvas. Pork pie straw hats have also become popular.
Best Pork Pie Hats for Autumn/Fall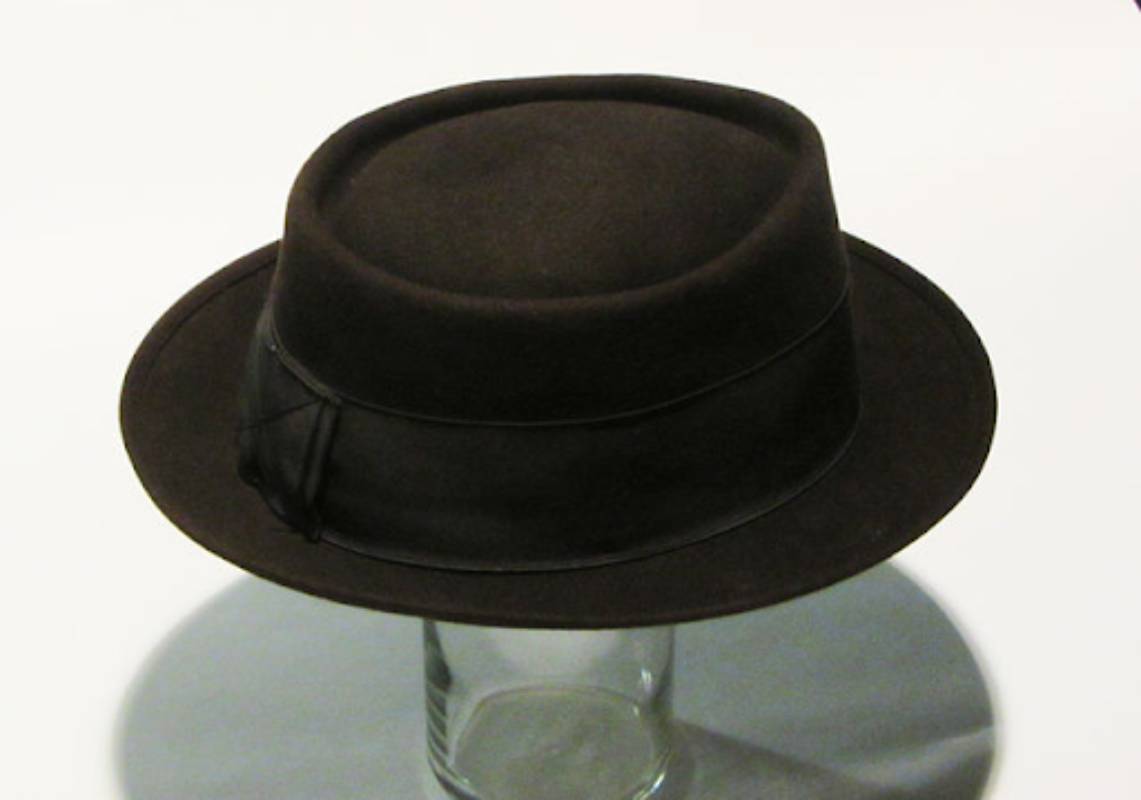 The pork pie hat is one of the best-styled and most elegant men's hat styles. Its versatility allows you to style it with a variety of outfits that can make you look great at a special event and enhance your style all at once. Now, let's take a look at the best pork pie hats for men this fall.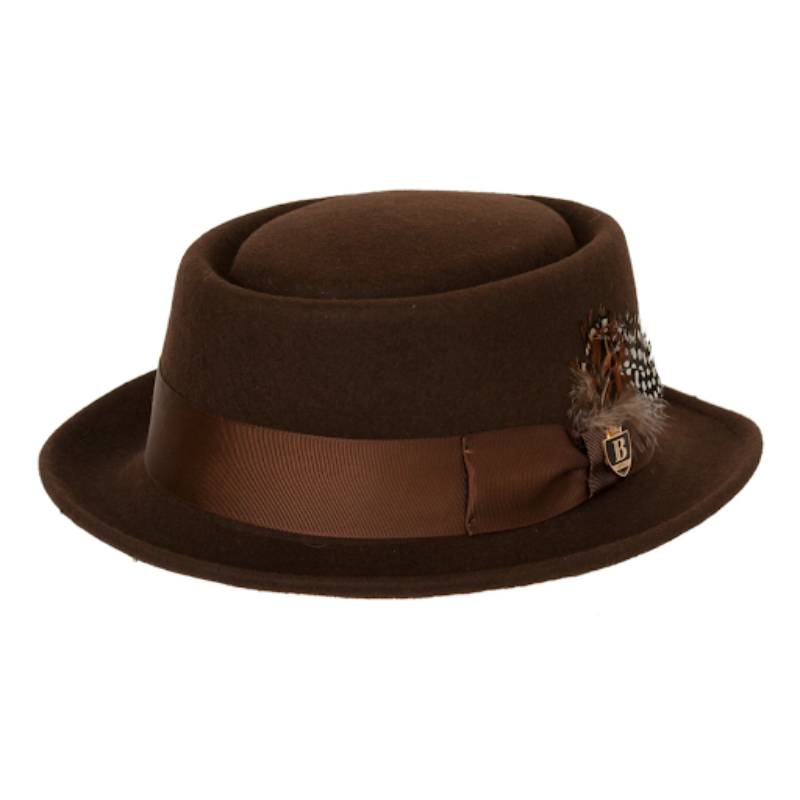 With a classic two-inch telescope brim, Bruno Capelo's wool pork pie features Australian wool felt construction that imparts a nice smooth feel to a hat that is already of great value. It includes a satin lining that completely covers the inside of the hat and a cloth sweatband to help wick away moisture. In addition to the self-matching grosgrain ribbon, this hat is accented with decorative feathers. 
The traditional straw pie is made from thick, finely braided poly braid straw that's lightweight and cool-to-the-touch. An accent stitch in contrasting colors is woven into the lower portion of the telescope crown, continuing onto the brim. There is a 1.5″ grosgrain ribbon band encircling the crown featuring a two-tone double bow and crosspiece. The unlined interior makes the cap lightweight and the cotton sweatband helps to wick away moisture!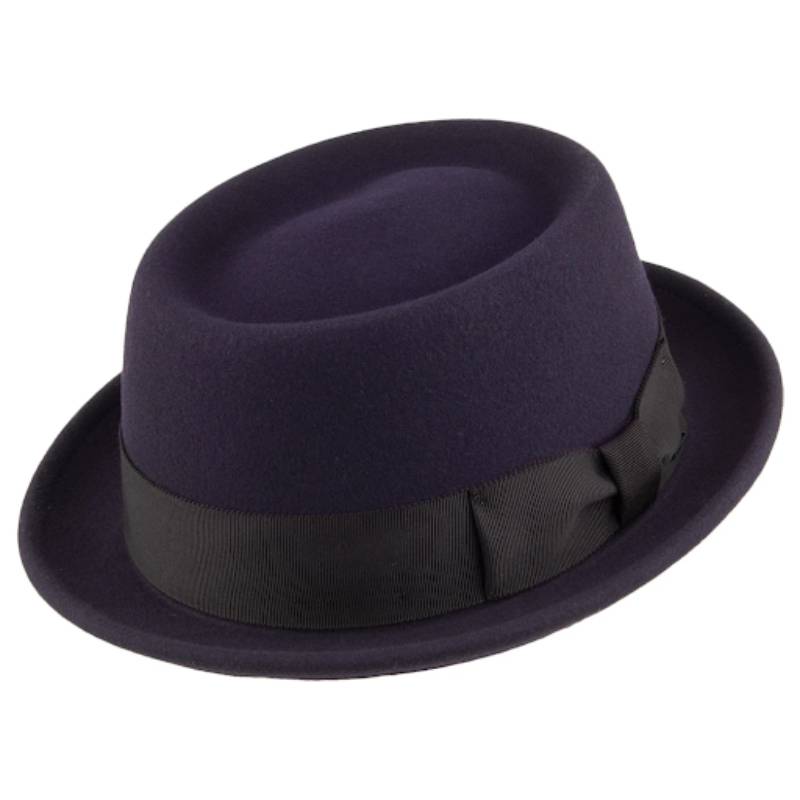 The Darron Pork Pie is one of the fashion staples great for the Autumn season! It features Bailey's revolutionary LiteFelt® finish, which makes the hat water-repellent and shape-retentive by treating it with unstiffened premium wool felt. With an etched pork pie logo, a Japanese grosgrain band, and a sweatband with a comfortable feel, this hat has it all.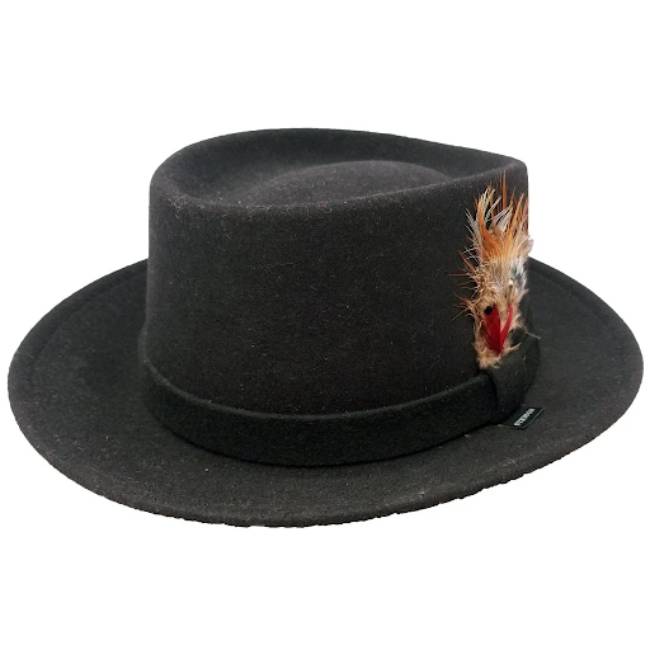 From leather to straw to blended fabrics, Stetson offers a variety of pork pie hat styles. Depending on the style, they're available in black or "Bronzine", a rusty bronze shade with a satin lining and embossed gold leather sweatband.   It is possible to turn the brim up or down based on personal preference.
Takeaway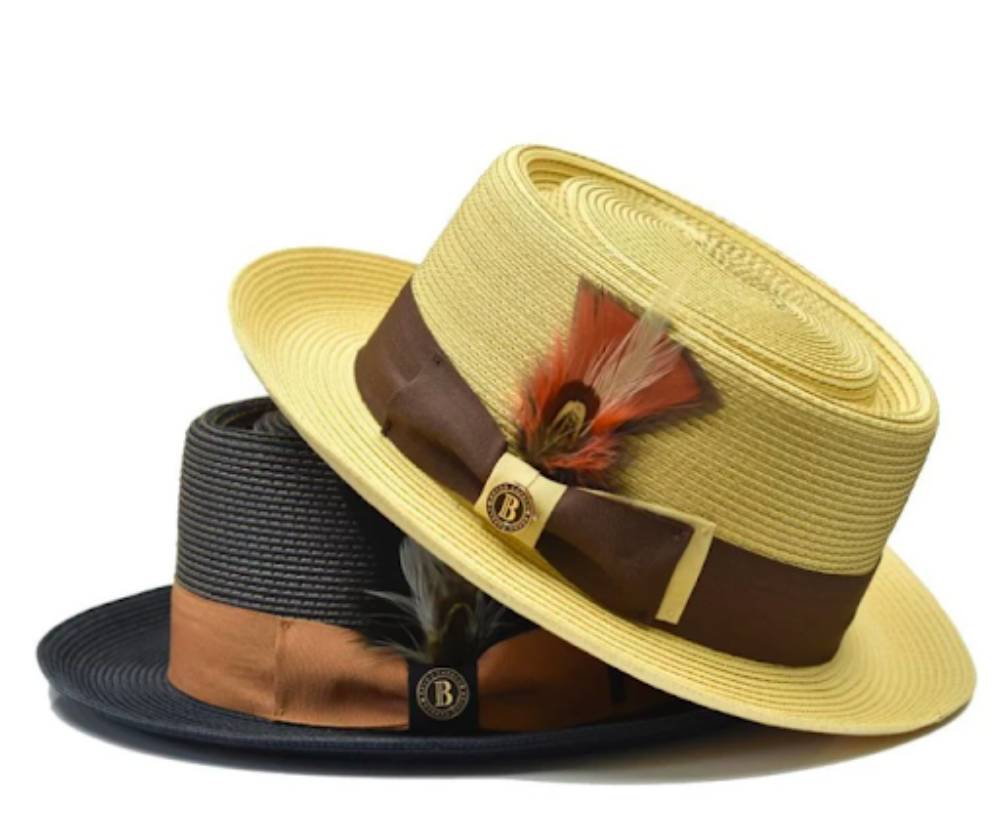 Fall is the perfect time to experiment with hats in a variety of styles and colors. Whether you want to channel your inner urban hipster by wearing a black pork pie hat, or if you are looking for something more casual, choose one of our breathable and laid-back shapes. Despite the style, they're all highly regarded for their meticulous craftsmanship and quality materials.
Look for men's fall hats that you love and get them before the season is over! Hopefully, you have found this guide helpful in choosing the best pork pie hat for your style.
Also Read: Is there a Legit Way of Showing Whether a Slot Machine Will Pay?