Many people are now shifting to a minimalist lifestyle, starting from decluttering their home to reducing the number of clothes they have. If you're a man and want to gain insight into building your own minimalist wardrobe from scratch, just keep reading.
There's no need to feel perplexed when you open your closet and realize you have so many pieces of clothing to reassess for the sake of downsizing. A lot of people are guilty of that, but it's never too late to make changes. The core purpose of toning down your wardrobe and transforming it into a capsule closet is to ensure that you own the right clothes while showcasing your personality and style. It's time to get rid of the unnecessary and stick to menswear essentials.
Some men may find it hard to let go of certain items in their closet, but if you're ready to take the leap, you can apply the following tips:
1, Identify Your Personal Style
Plan out the specific style you want to achieve before you begin creating your minimalist wardrobe. As the years go by, you'll start to realize what style fits you best and what doesn't. It's fine if you own some pieces that aren't quite flattering to your features. Once you go through your belongings, you can just let those go.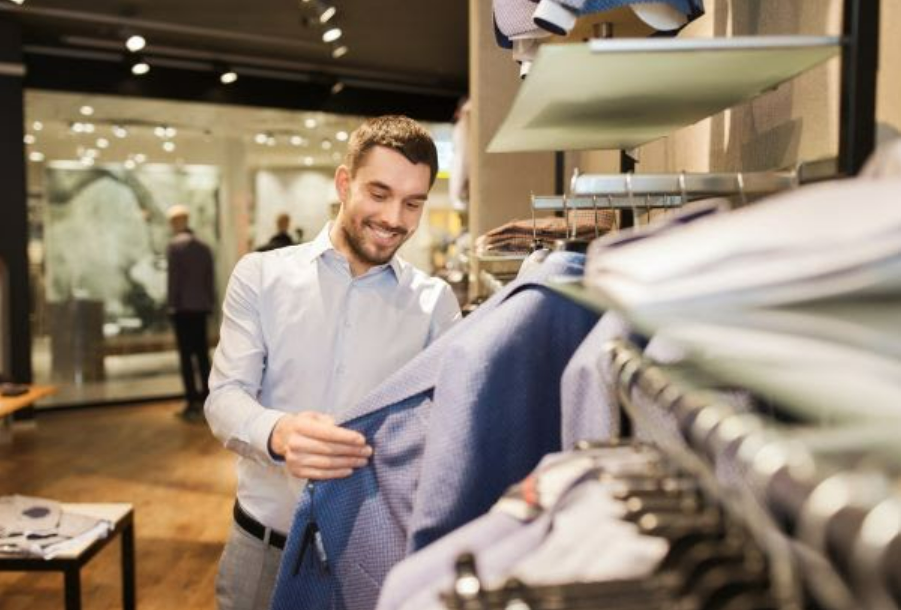 When checking the items you currently have, figure out which ones you need and wear often. Are there pieces you can't live without? To develop an overall picture of your personal style, you should evaluate each item of clothing and think about whether it still fits your character or you never plan on wearing it again. Observe which colors you love and own. Also, find out if you tend to wear casual clothes or formal ones more. You might need to have pieces under both categories, but you can gravitate toward one area more after you've pinpointed your style. Women's Cotton Kurta 
Doing this wardrobe checkup will allow you to understand your personal style and get guidance for your future shopping trips. The next time you go out to purchase some clothes, you'll know which men's clothing items to go for.
2, Invest In Classic And Timeless Pieces 
You can never go wrong with classic and timeless clothes. There's a reason they've been worn by everyone from fashion designers and rock stars to models and Hollywood A-listers for years and haven't gone out of style until today. Hence, it's worth investing in such versatile items.
Fashion trends change, so no matter how popular they are now, they won't be that way forever. Although there's no harm in owning trendy clothes, there'll come a time for you to let them go. To give you an idea of the timeless pieces you should acquire, here's a list of staple clothing items you can get from various online stores like CALIBRE: 
A comfortable white Rarecustom T-shirt

A pair of dark denim jeans

A black suit

A denim jacket

Plain white sneakers
3, Focus On Core Colors 
Most men love wearing core and neutral colors. Take a look at your closet now and see which hues are dominant. You might find that you own a lot of greys, blacks, whites, and khakis. The great thing about those tones is that they look great on any skin color. So no matter what your race or ethnicity may be, those hues are your safest bet if you want to enhance your natural appearance.
Neutral core colors are easy on the eyes and aren't exaggerated compared to loud and bright colors. Compared to highly saturated hues, they're far more flattering. Moreover, they're straightforward and easy to mix and match with all the other items in your capsule wardrobe. And if you ever decide to wear a bold statement piece such as a red scarf or an orange hat, your neutral clothes would balance out your entire look.
4, Prioritize High Quality 
As mentioned, your minimalist wardrobe should have pieces that don't go out of trend. However, it's equally important to invest in high-quality clothing, shoes, and accessories.
Whether you need to buy casual shoes or suede leather ones, you don't have to splurge on branded options unnecessarily. Focus on the materials used to make the item, its durability, and its longevity. Since you'll wear them more frequently, you should opt for pieces that can last through time. You can save money when you invest in quality staple items as you don't have to replace or repair them often. 
Conclusion 
Keep as few pieces in your closet as possible so you can have a truly minimalist wardrobe. Use any of the tips above to create the capsule wardrobe you've always wanted. 
Reevaluating your wardrobe is the first step toward taking a simpler approach to fashion. Determine the most suitable style for you, and choose staple pieces that highlight your best features from head to toe. Also, see to it that you have all the essential items every guy should own. At the end of this journey, you'll discover that many of the clothes and shoes you own have no business taking up much-needed space in your closet.