Weight loss is a long and complicated process that requires altering almost every aspect of your life. If you want to have quick results while keeping your health in check, you'll have to juggle physical exercise, a balanced diet, drink a lot of water, and improve your sleep quality. Doing all this is extremely challenging, as all of us already have so much on our plates. Fortunately, there are other methods that you can incorporate in your weight loss with Red Light Therapy plan to increase its effectiveness.
Nope, we're not talking about dietary supplements and those heavily-marketed smart drinks with a questionable reputation.
We're sure you've heard of red light therapy – a form of low-level laser therapy that has become quite popular in recent years. It is a non-invasive treatment method that works on a cellular level, targeting versatile concerns from within. The long list of red light therapy benefits includes weight loss.
Let's discuss further how red light can help you get in shape.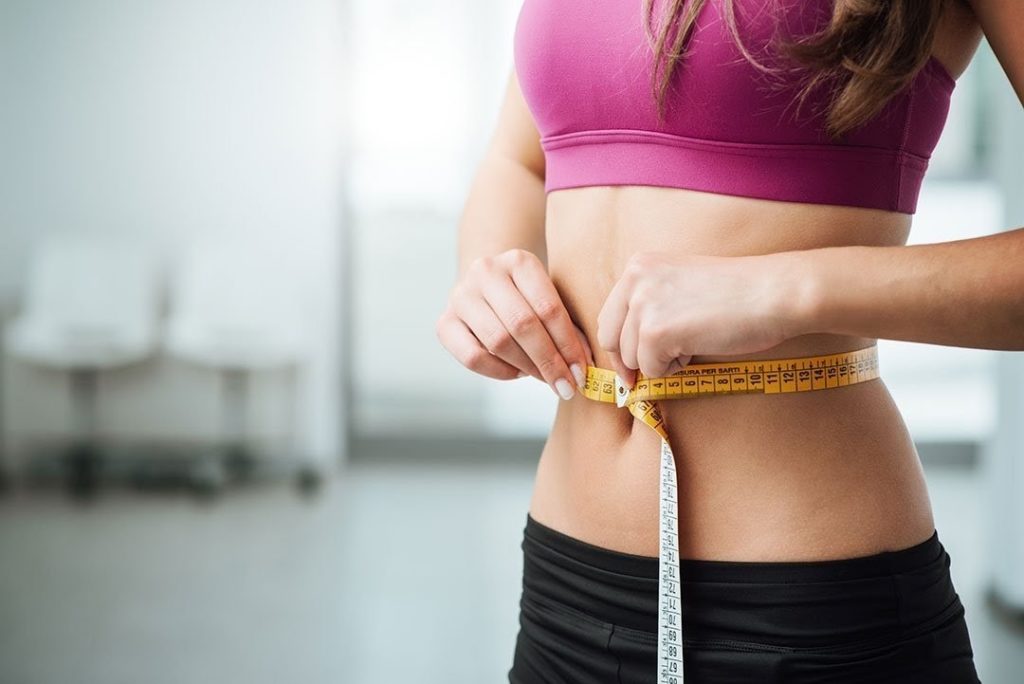 How To Use RLT in Weight Loss?
Remove Fat
Almost every person has a stubborn fat somewhere that won't go away regardless of the diet and exercise. That's why so many people turn to invasive procedures that mechanically remove fat tissue. However, you don't have to undergo surgery as red light therapy can dissolve the fat, even in the lower abdomen, upper arms, thighs, and hips.
Red light achieves this by accelerating the fat-burning process. Light wavelengths that penetrate skin 1.5-inches deep, activating cellular energy production. As a result, fat cells heat up at the degree that makes them easily dissolvable. Once the fatty tissue is weakened by red light therapy, it becomes more responsive to your weight loss efforts (calorie deficit and physical activity).
Also Read: How to Prevent Wrinkles: Top 6 Tips to Limit Skin Aging
Increase Metabolism
Metabolism is a combination of countless processes that take place in your body. One of the main purposes of metabolism is to break down the food we eat into cellular energy, also known as ATP. This energy is the fuel for every process inside the body, including proper digestion of consumed food.
Hundreds of studies show that red light therapy increases ATP production. This means that your body has more energy to keep you healthy and adjust more quickly to specific changes. So even though diet has the potential of suppressing metabolic rate, with red light therapy, your body powers through.
Improve Sleep
Sleep is probably the most vital part of our lives that defines the quality of our existence. If you aren't getting sufficient sleep, there's no aspect of your health you'll be able to improve. Studies indicate that people with sleep inertia and insomnia have significantly higher chances of obesity. Needless to say, you'll likely have no energy to dedicate to obtaining your goal weight as a sleepless body uses all of its resources to perform basic tasks.
Numerous studies are giving the green light to the red light therapy's use for treating sleep disorders. RLT's enhancing powers stimulate the secretion of melatonin, the hormone in charge of the sleep-wake cycle. Getting exposed to a red light a few minutes before sleep has proven to help you fall asleep quicker, promote sounder sleep, and help you wake up energized in the morning.
Get Rid of Stretch Marks
Stretch marks are caused by stretching skin that often appear after drastic weight change. While these marks are perfectly natural and harmless, some people prefer to get rid of them. If you are on your weight loss journey and wish to avoid getting stretch marks or fade away the existing ones, red light therapy may help.
One of the most prominent benefits of RLT is skin improvement. Research indicates that continuous exposure to red and near-infrared wavelengths boosts levels of collagen and elastin, essential proteins making up our skin. Therefore, red light therapy gives resources to the epidermis that are necessary for fast and effective regeneration. As a result, you are left with smooth and textureless skin.
Also Read: 5 Deodorant Brands To Try Out For The Summer
Where To Get Red Light Therapy
Red light therapy is widely available in esthetic clinics, hospitals, and salons. You can get an appointment with the specialist to develop the optimal treatment plan for your weight goal. Rates for standard 15-minute treatments range from $25 to $200. As you may need over 20 sessions to see desirable results, the therapy's overall costs can be quite high.
Fortunately, there are more budget-friendly ways of getting red light treatment that offer the same level of success. You can purchase an in-home red light therapy device and enjoy the light benefits from the comfort of your home. What's more, with your RLT panel, you'll be able to get treatments whenever you want. If you're looking for an affordable yet effective red light therapy device, we recommend you to check out nuYOU LED. They carry a wide selection of light panels that incorporate red and near-infrared wavelengths. You can choose between targeted and full-body treatment devices that come in different sizes and combinations.
Losing Weight With Red Light Therapy: A Bottom Line
There is no denying that red light therapy possesses tremendous power to help you in your weight loss journey. But what was stated in the very first sentence of this article remains true. Even if you use red light therapy, attaining your goal weight is impossible unless you use it in combination with a healthy diet and exercise.
Moreover, keep in mind that just like with every other treatment method, the effectiveness of RLT depends on your unique condition. Therefore, we highly recommend consulting your healthcare professional before beginning red light sessions. Once you have a green light from the doctor, you can safely enjoy the red light's benefits for weight loss!