Summer Dresses: The wedding day is the most important and joyous day of one's life. It's a day that every girl around the world has wished for years. When the cloud of enjoyment lifts for a time, the severity of the situation becomes apparent. Weddings need meticulous preparation, organization, and administration. All of this may be quite daunting for a bride-to-be, so any assistance is greatly appreciated. The bride will be the main focus of this historic occasion. Everyone's attention is drawn to her and her outfit. The wedding gown will be the main point of the entire set, so finding the perfect one is as important as any other aspect of wedding planning.
Budget, wedding theme and venue, body shape, and the wearer's personality are all factors to consider while selecting a gown. Because the wedding gown will be worn by the event's star, a large percentage of the budget is set aside for it, but it does not have to be extravagant. She has a variety of alternatives, including brand new to vintage, renting or buying, couture or designer-made, store-bought, and internet purchases. There are virtually endless options now that everything is so freely available. However, wearing summer gowns to a wedding is one of the least explored options.
Summer dresses were designed to be worn during the summer months when the weather was warm. Summer dresses are often made of light, loose-fitting fabrics. For destination weddings and outdoor settings such as beach or garden weddings, wearing summer dresses as a wedding gown is ideal. Summer dresses are a unique method to exhibit fashion style without being too pricey, aside from allowing the bride to be comfortable.
With so many possibilities, finding the perfect wedding summer dress may seem difficult, but as long as these tips are followed, finding the perfect dress will be as easy as wearing it.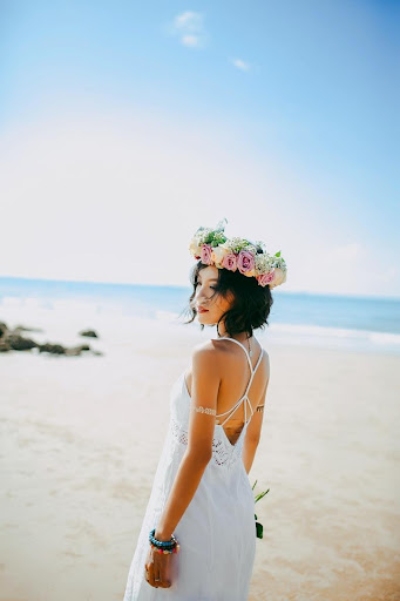 COLOR: The color of your dress may make or ruin your entire outfit. Summer dresses in white, ivory, or cream might be chosen if the wedding has a more classic feel. Other colors can be used for added individuality. Light pink, yellow, or blue shades are suitable for weddings. Vibrant hues in red, orange, or brilliant yellow can be worn to informal weddings if the bride-to-be is non-traditional and has a bold personality. When it comes to picking colors, the bride's individuality comes into play. It sets the tone for the rest of the event, including the décor and flowers.
CUT AND/OR STYLE OF THE DRESS: Summer dresses are available in a variety of styles. It should be chosen according to the shape of one's body (pear-shaped, petite, apple-shaped, top-heavy, bottom-heavy, slender and lanky, voluptuous, etc.) and personal fashion sense. Most body types look good in an A-line shape. For a hotter appearance, expose a little flesh. Sleeveless and halter styles show off shoulders. Petite ladies choose dresses with shorter hemlines, whereas tall people prefer maxi dresses. A flowing skirt with just the right amount of stretch in the correct places may work wonders for a less-than-ideal body. Empire waists provide the impression of more length and make the person appear to have longer legs. The simplicity or elegance of the gown will be determined by the bride's desired look. Summer dresses are not confined to a particular style, allowing the wearer to select the style that best suits her.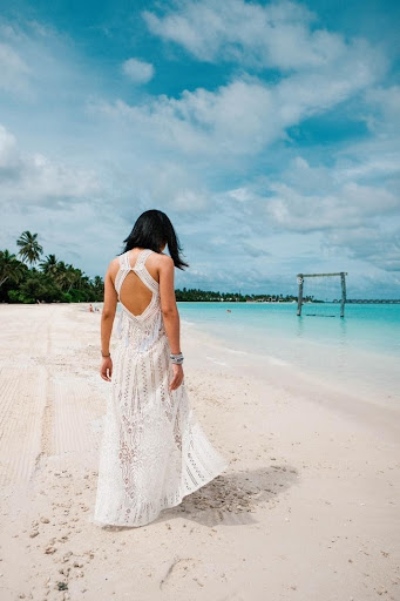 ACCESSORIES: Accessorizing is the key to transforming a summer dress from a casual day at the beach to a wedding gown for the big day. If your summer dress is plain, add some glitter with metallic elements. Jewelry can be worn to add an exquisite touch to a more formal outfit. Beads and embellishments with a tribal vibe can be worn to complete the outfit for a complete beach look. String some flowers in your hair for a delicate feminine touch, or make leis out of them to wear around your neck, as bracelets, or as anklets. Wearing a silk belt in the chosen theme for contrast with basic white shifts is a lovely way to set the colors off. A lace shawl or topper may be placed over the summer dress to hide it and keep it wedding-ready. Adding pearls and gems to your ensemble also gives a gorgeous touch. Modern wedding veils aren't required, but if the bride decides to wear one, simple and short forms are more suited to summer gowns. To avoid overshadowing the summer dress, the bridal bouquet should be kept simple. It's a decorative element that's supposed to complement rather than stand out.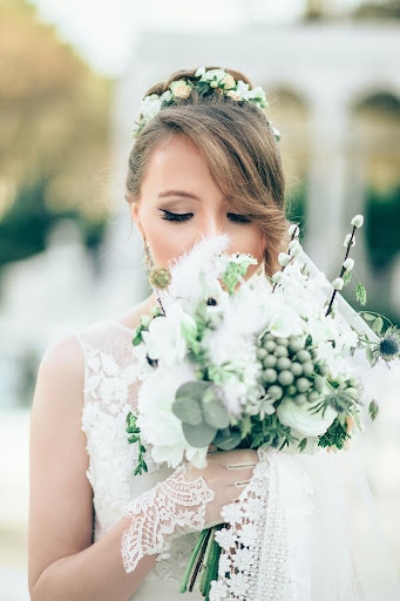 HAIR: Summer dresses look great with long loose waves over the shoulders, and flowers in the hair as headbands or accents in an updo work just as well. Threading ribbons or beads through one's tresses for a boho touch creates a distinctive aesthetic.
SHOES: Because summer dresses aren't your typical style, try for shoes that aren't either. For beach events, heels may be worn, although they are more likely to get trapped in the sand. low heel pump sandals are acceptable, but rubber flip flops are not.
Cotton Kurta For Women's There are dressier alternatives, including ones with metallic hues and glittering details. Shoes in the bridesmaids' gowns' color are a fantastic way to tie the whole theme together.
Traditional bridal gowns can be replaced with summer outfits. Summer gowns allow the bride to be fashionable and distinctive without breaking the bank, whether she is striving for a casual or formal look. The bride, regardless of the style or color she chooses, is the one who makes the final decision. She should be able to feel feminine, sophisticated, and gorgeous without sacrificing comfort.
Now that you have decided on what to wear on your wedding day, don't forget to order a wedding gown preservation kit for your post-wedding essentials. This is important if you planning to preserve the most memorable dress of your life.
Also Read: Can You Buy CBD Products on Amazon?