William Shakespeare once said, "It is a wise father that knows his own child." A dad is a special person who always has your back and doesn't ask for much in return. You admire his character, integrity, lust for life, and splendor for the world's finest things. This Father's Day, why not gift him with something that defines luxury and refinement? He will truly appreciate the gesture and remember it forever.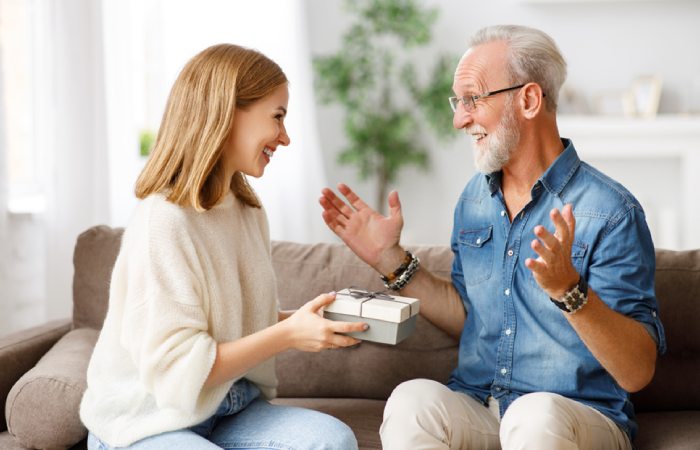 Gift Idea 1: Fabulous Fragrance
The sense of smell has a huge impact on human beings and how we connect emotions to experiences throughout our lives. The right fragrance, for instance, can evoke pleasant feelings and memories as well as reflect one's self-image and status. The gift of fragrance is a wonderful idea for Father's Day. If he doesn't have a favorite, pick a sophisticated scent made from blends of superior aromatic ingredients.
Gift Idea 2: Luxury Watch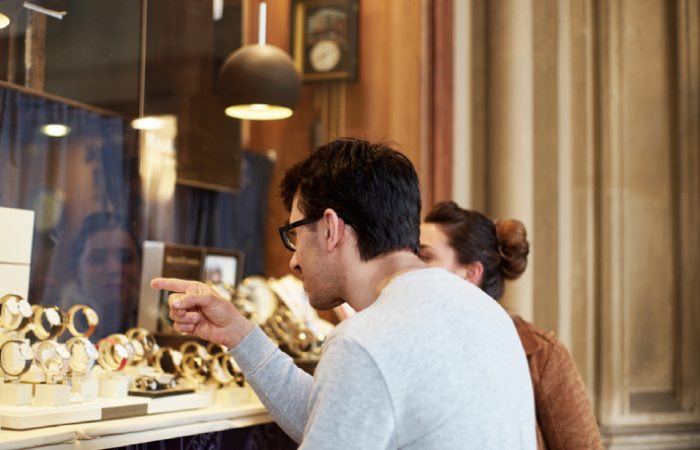 The perfect timepiece never goes out of fashion, and your father will treasure the handsome pre-owned Rolex or other luxury watch you choose to present to him this Father's Day. An iconic brand of luxury watches like Rolex is reliable, robust, and sturdy, just like the father figure in your life. Men's Rolex watches are recognized worldwide for their superb features such as the Cyclops date magnifier, fluted bezel, and metal bracelet.
Luxe timepieces of Italian design, such as stunning Panerai watches, also make for great collector items and fabulous gifts for Father's Day.
Gift Idea 3: Aged Whiskey
You can celebrate your dad this year by presenting a bottle of aged whiskey that will distinctly wet his whistle. There is an art to aging whiskey. Two major factors come into play, including the wood barrel that is used to age the luxury drink as well as the environment that the barrel is stored in.
Whiskey connoisseurs have some advice on purchasing the proper bottle. For instance, most collectible bottles are 10-plus years old, and their worth usually rises with the age of the whiskey. A 30-year-old whiskey is the most sought-after because it is considered the rarest.
Gift Idea 4: Fancy Pen
A great pen delivers performance, quality, and purity of style and is a fantastic investment. Your dad boasts classic style, and the right exquisite fountain pen will make every word he writes feel more special and distinct. He can use this pen at the office, during meetings, or at home.
Some of the leading fountain pen brands include Montblanc, Pelikan, Louis Vuitton, Smythson Viceroy, and S.T. Dupont. If money is truly no object for the ultimate writing tool, then your father may enjoy a 1010 Timekeeper Luxury Fountain Pen, which runs around $11,500.
Gift Idea 5: Cashmere Cardigan
Cashmere needs a little introduction. It is the Rolls Royce of wool sweaters and a high-quality garment that never itches or loses its original shape. It has been considered for generations to be a superb type of wool admired for its elegance and rich appearance as well as its superior softness and insulating features. Your father would look like a million bucks in a classic cashmere cardigan and feel that way, too. This Father's Day, think about gifting him a cardigan made of 100% cashmere. It's traditional and timeless.
Gift Idea 6: Leather Wallet
Your dad probably has a wallet. But even if it is made of leather, if it's worn and beat up a bit, he could really use a finer one. When it comes to a new leather wallet, you want to buy him one that is durable, great-looking, and can carry all of his essentials. You can't rival leather —  the ideal material for a man's wallet. If you're looking for the very best, choose full-grain leather harvested from the top layer of an animal's hide.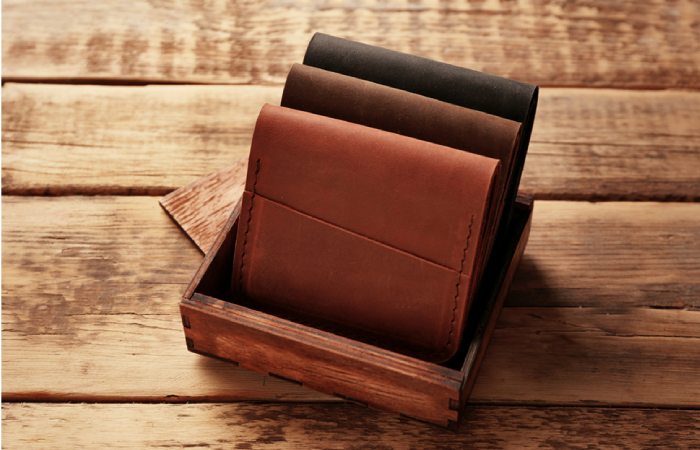 Also, look for burnished edges and hand-stitching. A spectacular leather wallet has beauty and function with long-lasting results.
Gift Idea 7: Pizza Oven
A pizza oven is one of the trendiest, must-have appliances to enhance the outdoor living space, and it's terrific for entertaining. There's nothing quite as amazing as an outdoor pizza oven to join your father's patio grill collection. He'll fall in love with a gas-powered unit that can create delicious 16-inch pies with mozzarella that melts in your mouth.
If your dad's a creative cook, he can have a blast turning out more than just pizza in his new pizza oven. Thanks to the great gas technology features, steaks, lamb chops, etc. can be made in this efficient oven. Who needs Taco Tuesday when your father's got a pizza oven at the ready?
Gift Idea 8: GG Briefcase
More folks have returned to the office these days, and maybe your father is making his daily commute. If so, he would look super sharp with an iconic Gucci label's brand-new, embossed leather briefcase. Talk about classy and first-rate! This is one bag he will never leave at home. Not only does a Gucci briefcase make an excellent first impression, but its function can't be beaten. Many of their briefcases feature double handles with a shoulder strap and the gorgeous, famous Gucci "GG" embossed logo print. They offer models with linen linings, padded laptop cases, zippers, or open pockets.
Dad Deserves the Best
Your father knows what he likes but may not always tell you. That's just the kind of dad he is, but you appreciate him and the role he's played in shaping your life. Let Father's Day become the ultimate moment to thank him, and gift him one of life's luxurious items. He is most deserving and will treasure this gesture more than you know.