If you're a novice at accessorizing, or perhaps you've worn the same staples for years but have recently considered branching out into a new form of jewelry, there's a lot to consider. Men's jewelry is a balance of power and subtlety, and you don't want to overplay your hand. Stephen David Leonard has a great selection of accessories for men to get you started.
Historically, there have been periods in which men wore jewelry as a display of status and wealth, as in the Elizabethan era of England. There have also been times when subtle accessories were prized, and men wore only a wristwatch and possibly a pair of cufflinks.
In the 21st century, men are turning back to accenting their style with carefully chosen, high-quality pieces, including gold chains for men and iced-out bracelets, that reflect who they are and where they're going in life. Here are some dos and don'ts to remember when you're expanding your jewelry collection.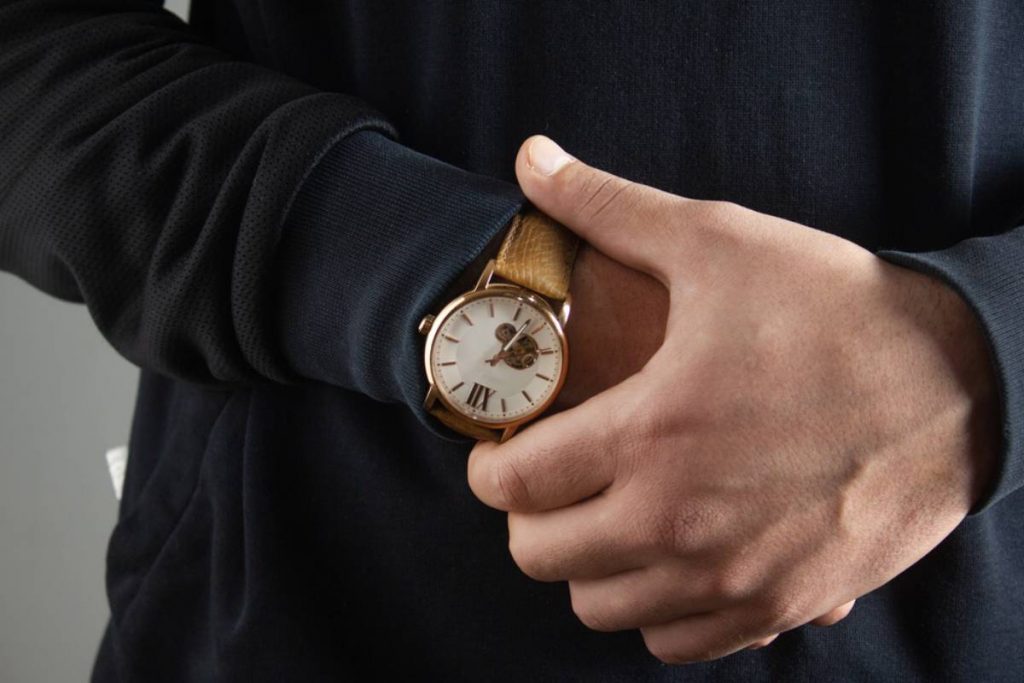 1. Do: Collect the Basics First
You may be surprised at the array of styles and designs classified as men's jewelry, so there is a lot of scope when choosing items with which to accessorize.
Pick an anchoring piece for each location, such as the wrist, neck, ears if they're pierced, and fingers. If you want to expand past these classics, you can always go in for a retro watch fob or tie pin later. When it comes to a men's jewelry collection, the significant players are a watch, some chains, rings, studs, and cufflinks.
As helpful as it is to have a timepiece strapped to your wrist, you hardly need one to tell the time with all the screens around. These days, your watch is a representation of your personality, style, and status. For high-flying professionals, cufflinks are attractive statement pieces that finish your look.
From the most expensive chains in the world to a simple narrow herringbone peeking out of your collar, a chain is adaptive to the wearer's style. Classic or flashy, any of these essential items are solid choices to start your collection.
2. Don't: Mix Your Metals
Only wearing one type of metal is a surefire way to create a seamless aesthetic. Platinum, yellow gold, sterling silver, or retro rose gold have different tones, ranging from warm to cool or neutral.
Most fashion experts advise you to pick one of these metals according to your skin tone and stick with it in all your pieces. There's something to be said for a sleek look from head to toe that includes platinum on your lobes and rings and maybe even your belt buckle.
However, this could be one of those fashion rules that's fun to break. Like the rule about wearing white after Labor Day, you don't necessarily have to adhere to fashion expectations. If you like the look of different metals mixed, have fun experimenting.
3. Do: Splurge
If you are going to invest in a piece of jewelry, you want it to last, perhaps even for generations. To get the best-looking jewelry, which will also last the longest, only buy the highest quality of jewelry you can find.
This doesn't mean you have to take out a second mortgage, however. It just means you should choose high-quality metals, such as 14K solid gold and stainless steel, that are designed to last a long time. It's about buying the best on the budget you have, not the budget you want.
You should also work with reputable jewelers who carry a range of luxury brands, as well as their own in-house designs, who have the industry experience to guide you when choosing quality jewelry.
Also Read: 5 eCommerce Email Marketing Tips to Increase Your Conversion Rates
4. Don't: Overload One Area
Overaccessorizing is one look that you should avoid if you're dipping a toe into men's jewelry. As with most ideas in fashion, less is more is an excellent maxim to go by.
Quality pieces at your cuffs, wrists, and collarbones present a polished, balanced look. Still, if you accessorize too heavily in one area but neglect another altogether, it can make your look seem unfinished.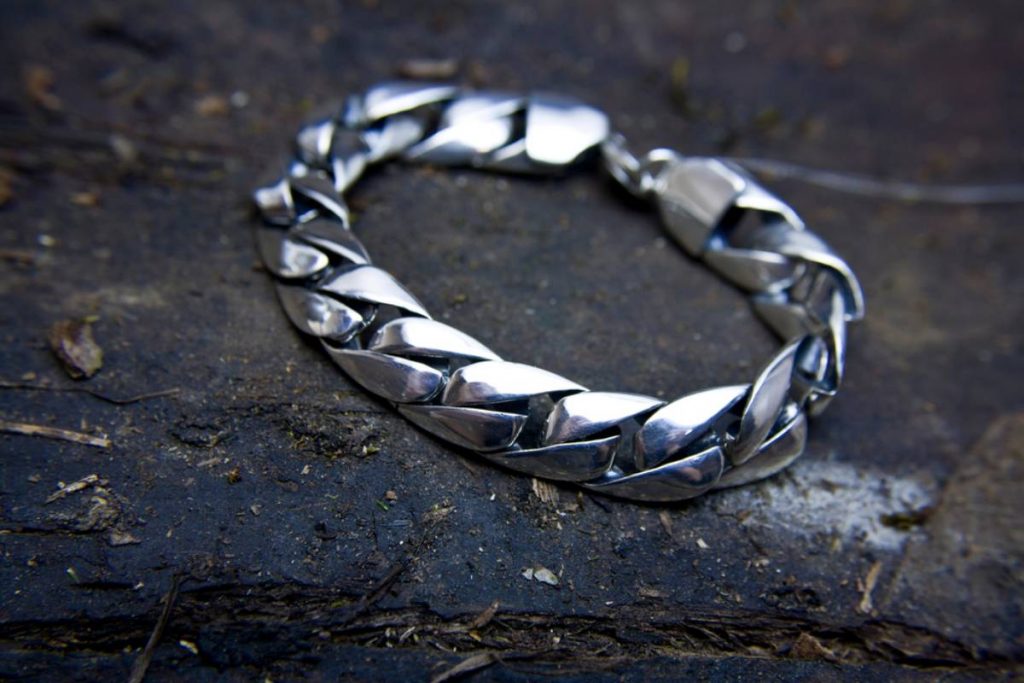 5. Do: Match the Metal to Your Skin
Some have warm-hued skin, others have cool undertones, and a very few have neutral undertones to their skin. To look like a pro when wearing men's jewelry, match your skin tone to the metal you're wearing.
An easy way to detect which skin undertones you have is to look at the veins on the underside of your wrists. If the veins there show blue or purple, you most likely have cool undertones to your skin. If the veins seem greenish, then your skin's undertones are warmer-hued. Those with neutral undertones have a mix of greenish and purple veins.
Classic yellow gold looks great on those with warmer undertones to their skin; silver, white gold, and platinum all look fabulous on those with cooler undertones; neutrals can switch back and forth.
Also Read: How to Rock Athleisure Style
6. Don't: Forget Where You're Going
Much like authors need to match their tone to their audiences, you should also use the same sensitive discretion when considering what jewelry to wear to which event.
You can wear pretty much anything to an event that's even slightly formal and scheduled for after 6 p.m. For formal daytime events, like weddings or business affairs, err on minimalism regarding jewelry choices and only wear one or two of your favorites.
The same minimalist jewelry choice applies to the office. Subtle gold chains, a single ear-hugging hoop, or a simple ring band are perfect professional choices; save the iced-out pieces for the club or special occasion.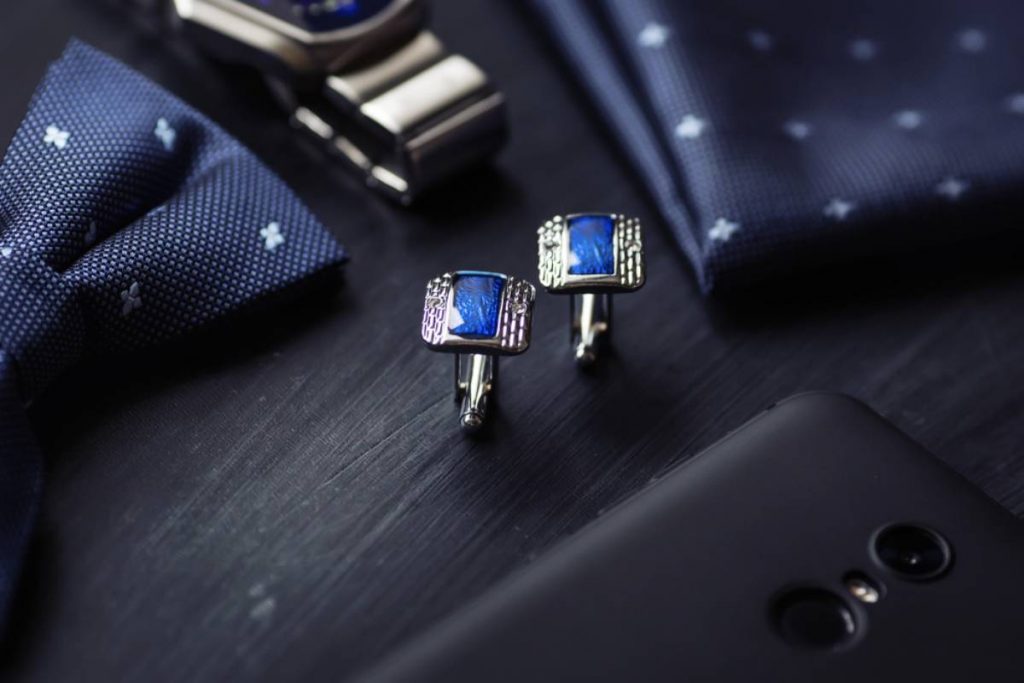 Refine Your Style with the Right Accessories
A jewelry collection is a representation of many facets of your personality. You can express your style through jewelry choices as well as wealth, power, and status. When choosing the foundational pieces to your jewelry collection, remember to invest in classic pieces in the same type of metal, which should match your skin tone, and buy the best your budget will allow.
No matter what your reasoning is behind each men's jewelry purchase you make, you want to find your subsequent additions through a reputable seller who only offers high-quality metal and craftsmanship.