Remember when you came home from a kindergarten class with that lumpy bit of pottery for dad to put his soup in when he got sick? He cherished it for sure, but it's unclear whether he ever ate chicken broth out of it. Over the years, your gifts have really been filling his heart, but also that desk drawer full of odds and ends that aren't a functional part of his daily life. The personal connection is definitely the most important part, but it seems a shame to pour billions of dollars into paternal junk drawers. What do you do? Every dad is different, which is why for every list of worst Father's Day gifts, there's a matching list of Father's Day Cliches that He Will Actually Love. Here are some strategies for finding what gifts dad will definitely use.
Upgrade His Regular Routine
Does your dad wash his body with a Frankenstein-like creation assembled from the corpses of every bar of soap that ever crossed the threshold? He isn't trying to take a stand in the discussion of bar soap vs. body wash. It's just that his natural instinct is to use whatever is at hand once that shower is running. If the only thing in the caddy was a muskrat, he'd probably shrug and use that. So steel yourself, stride into that shower, scrape away any soap scum he might panic-use and fill the void with some activated charcoal body wash. And while you are standing there, consider whether you should helpfully put a silicone body scrubber within arm's reach as well.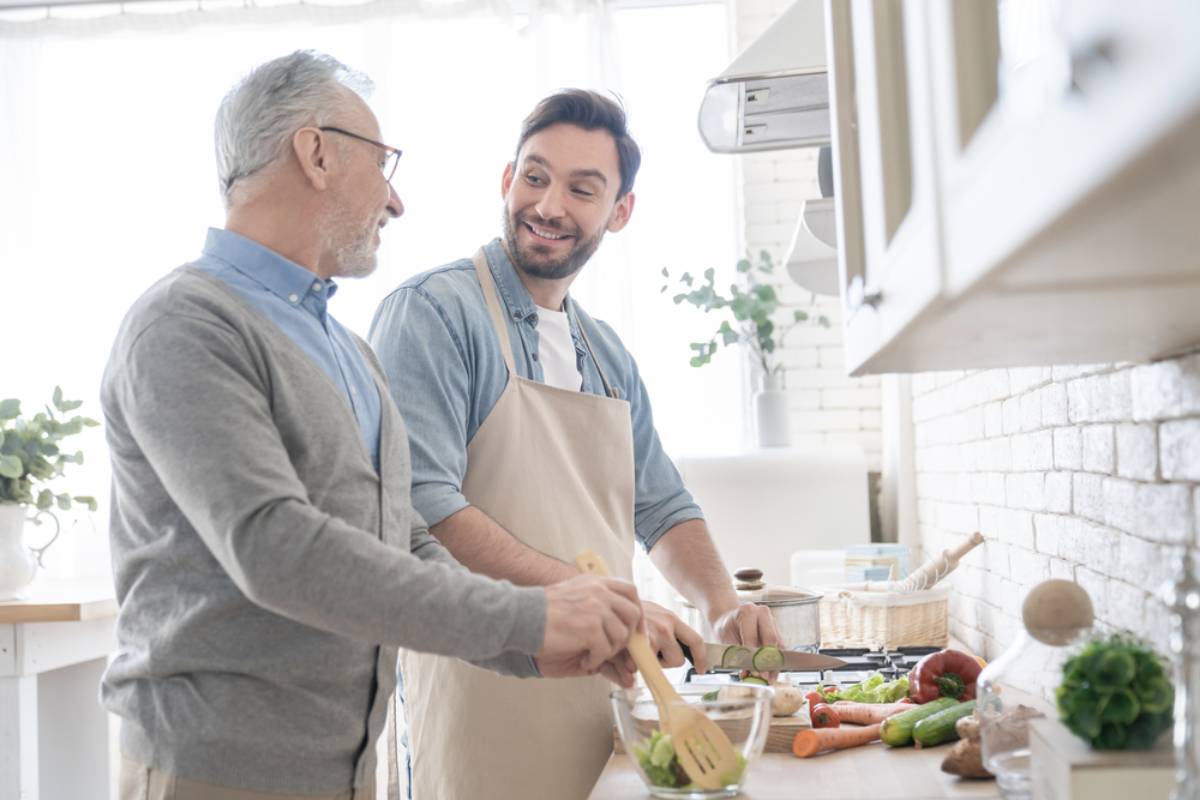 Double Down on a Shared Experience
One way to make sure that your dad uses something is to use it with him. According to a Fatherly survey, the lion's share of polled dads listed quality time with their kids as a preferred gift. The millionaires who have it all tend to agree. The pandemic made it more difficult to go on special outings, but as things slowly open back up, the world is your float trip. If you want to include a physical gift, make it something that pairs well with the activity you planned. For that backyard movie he requested, buy him an outdoor projector and watch The Pursuit of Happyness or A Good Day to Die Hard on the freshly painted wall of your mom's new she-shed.
Fix His Most Common Complaint
Is he dropping F-bombs every time he drops his car keys between the seat and the console? Secure him one of those seat-gap fillers. Do his poor shuffling skills embarrass him at poker nights? Take it out of his hands with one of those automatic shufflers. Is he convinced that mosquitos target him specifically? Take measures accordingly. If you aren't sure what he complains about all the time, ask an inside source. Like mom.
Give Him the Benefit of Your Expertise
The best gifts your father gave you over the years weren't necessarily the things that came in wrapping paper. He taught you a lot and you're still learning from him. But you've acquired a few skills and hobbies of your own, so why not repay him with a gift that incorporates some of that expertise or shares some of your independent interests. Maybe your old man is actually pretty tech-savvy or plugged into current trends. But even though he rides his longboard to work every day, he's somehow missed out on the craft beer scene. And you just got certified as a Cicerone. Turn your pops on to hops. Maybe he taught you how to swing a hammer, but the pupil has now surpassed the master. Since he's still hitting his thumbs with the hammer of your youth, nail Father's Day with an upgrade that's also a callback.
Pay It Forward
Maybe your dad really is content with what he has. He wouldn't say no to a yacht (so long as the docking fees are also paid for, naturally), but he pretty much feels like he has what he needs. Sure, you could upgrade that wrench set or buy him another novelty tie, but what he has is getting the job done. So rather than giving to him, give for him. Invite him out to dinner, put in some quality time and see if he'd like you to donate to any of his favorite causes.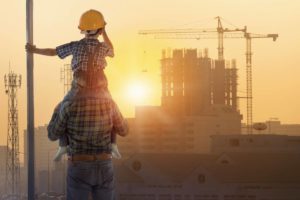 Look, so long as it isn't one of those absolute Father's Day fails in which the thought counts against the giver, it's still worth giving a gift as a token of appreciation – even if it ends up gathering dust. You never saw your dad eat cereal out of your experiment with ceramics, but it did manage to make the cut through three different moves and it rests proudly on the mantel next to the picture of the two of you shooting hoops in the driveway.