Jewelry-Related: We all have jewelry lovers in our lives. Seasoned collectors for some, and others who may just be dipping their toes into the jewelry world for the first time.
Jewelry can enhance any outfit, and amplify our personalities while boosting confidence and self-image daily.
Here are 10 best selling jewelry gifts for every jewelry lover or newbie in your life.
1. Earrings
The nice thing about earrings is they're (usually) a one-size-fits-all affair. Your decision should be based on the recipient's personal style rather than sizing.
Do they love a specific metal or prefer materials like wood and gemstones? Is their approach more understated or bolder? Study their style before gifting their next pair of studs, hoops, or dangly earrings.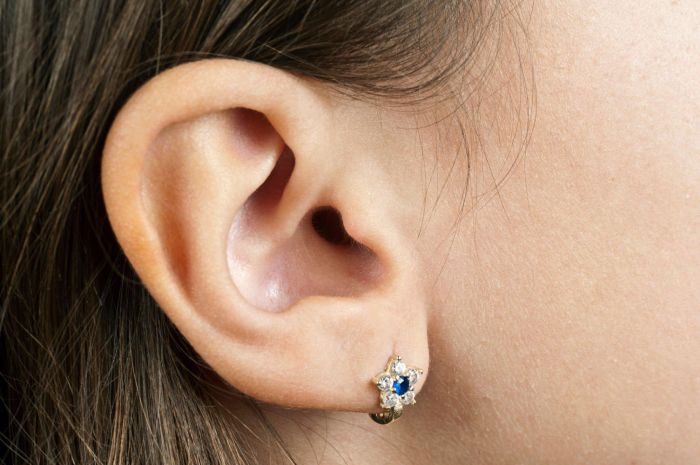 2. Vanity Tray
Vanity trays are a fun and simple way to store a small collection, making it an ideal gift to go along with your best selling jewelry gifts.
A tray won't keep things quite as tidy as some other jewelry storage options, but they add a touch of personal style and visual flair to a room.
Mirrored trays, trays with ornate floral patterns, and minimalistic trays are among the many options available. This gift is perfect (and more affordable) for someone you know more casually.
3. Gold Chain Necklace
Everyone needs a gold chain necklace, and few outfits can't be improved by wearing one. From thin and understated chains to the big chunky iced-out links that rappers and athletes love, there are options galore.
Similar to earrings, one size fits most, but with chains, length matters more. Consider your recipient's style when you choose the chain necklace for them.
4. DIY Jewelry Kit
For the person in your life that loves to get creative and crafty, a DIY jewelry kit is a fun gift. From beads to metals to baubles and pendants, there are so many different options for these hands-on jewelry gifts.
These gestures can also lead to quality time spent together. Making DIY jewelry is a great activity to do with children or a close friend, and you can wear the memories anywhere you go! 
5. Stacked Rings
Stacked rings are a major trend in 2022. This gift can be a little tricky because it will require you to know their ring size in advance. With some investigation and deduction, you can figure it out.
You can easily spend a good amount of money buying several rings to make a beautiful stack. But there are more affordable options as well, including one-piece multi rings that have a stacked look.
6. Hand Ring Holder
A hand ring holder is a great gift for that friend with a seemingly endless collection of rings. These holders are in the shape of hands and come in designs from simple to elaborate.
Some have henna patterns, floral elements, or are simply black and white. Others have hands posed in a peace or love sign.
Simply slide the rings on the fingers–they are practical and add a touch of style to a space.
7. Stackable Jewelry Boxes
Stackable jewelry boxes offer the next level of organization and protection. Most have lined trays with separate compartments for every type of jewelry–ideal for a collector with many different pieces.Often they come in simple color palettes, but they can also be found in velvet for a touch of old-school glamor. Your compulsively organized and tidiest friend will love this gift.
8. Jewelry Care Kit
Sometimes, the best jewelry gifts help maintain a collection for longer. 
For some people, a little tarnish, patina, and wear on their jewelry is a good thing. It speaks to the history and longevity of a piece. But some things are too precious to let age in this way, especially precious metals like gold, platinum, and silver.Our jewelry takes a fair amount of abuse from sweat, skin care products, and the elements. A jewelry care kit typically includes a cleaning solution, tweezers, and a small brush to maintain a pristine condition for all their favorite pieces. 
9. Bracelets
Bracelets come in many varieties and can be very meaningful. Many of us remember the friendship bracelets of our youth made from embroidery floss and lettered beads. These are the classic best selling jewelry gifts that we never forget!
Bracelets can make any outfit pop, whether it's a casual stack of bangles or thin bejeweled pieces of precious metals for a formal setting.
ID bracelets, featuring a chain link to a solid metal rectangle, are a classic choice for men. Engravings make for a more personal gift as well.
10. Decorative Precious Stones
Not all jewelry gifts need to be worn in a traditional sense. Home decor and accents are also great options, and you can find a nice gift that incorporates their favorite precious stones. Consider items that incorporate healing crystals, a geode, or stone bookends. 
If you don't know the recipient's favorite gemstones, choose a gift that features their birthstone or simply has a beautiful arrangement of colors and light.
Show Them Real Love
Jewelry-related gifts are a great way to make the people in your life feel special. Let the ones you love know how you feel about them with these great gifts they'll always treasure