With the rustic beauty of the fall season upon us, that also means that the fall wedding season is here. From elegant vineyard affairs to cozy countryside celebrations, finding the perfect outfit for an autumn wedding as a guest can be a challenging endeavor. You'll want something that matches the dress code while harmonizing with the deeper hues of the autumn palette. Whether you're looking for luxurious textures or rich hues to wear as a wedding guest, it's time to put on your comfortable sandals or heels that double as dancing shoes and get ready to celebrate with these 10 ideas for fall wedding guest outfits.
1. Enamored Elegance —
For a romantic wedding guest look, wear a floor-length wrap dress in a burgundy tone that is sure to turn heads. Elevate your look with gold drop earrings and strappy block heels. A loose updo can help you showcase your neckline while accessorizing with a fur stole for sophistication. According to Vogue, a faux fur collar or a faux fur scarf is a great way to add an instant boost to any outfit. Not to mention, it's also practical since it's warm. A touch of fluff can transform any wedding look and give it that enamored elegance to suit a fall wedding.
2. Cozy Charm —
For a more laid-back wedding, wear an outfit with an essence of cozy charm, like a knit midi dress with brown closed-toe heels. Layer with a tailored coat in a neutral tone like camel brown for warmth. Finish off the look with dainty stud earrings and a statement belt. Wear your hair loose with cascading waves for a bit of effortless whimsy.
3. Rustic Romance —
Backyard or barn weddings are the perfect opportunity to wear a rustic and romantic-inspired look. Try a long-sleeved floral and flowy maxi dress in a rich burgundy color. Pair the dress with taupe ankle booties. If the dress code is more casual, you can layer it with a denim jacket for warmth and texture. Dress up your hair with a braided headband and accessorize with a locket necklace.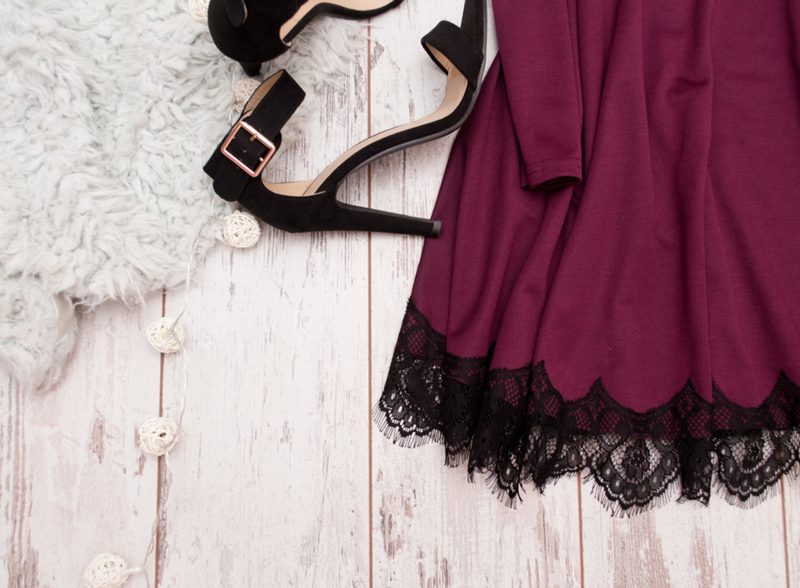 4. Vintage Glamour —
Exude vintage glamour by wearing a high-neck emerald green velvet dress. Don pearl earrings with Mary Jane heels and a vintage-style clutch. You'll give off Old Hollywood elegance when you do your hair in vintage-style curls.
5. Whimsical Delight —
Pair a fitted dark purple sweater with a dark gray-brown or taupe skirt. For a bit of whimsy, wear a tulle skirt and lace-up heels. For more casual outdoor weddings, instead of heels, consider wearing cute flats with this whimsical wedding look. Curl your hair into soft waves and accessorize with a floral headband and leaf-inspired earrings.
6. Urban Affair —
Contemporary weddings like white-walled warehouses and modern art museums call for modern-day allure. Try a forest green velvet jumpsuit with pointed-toe heels and a structured clutch. This sleek look goes great with elegant stud earrings and a statement necklace. Emphasize the jumpsuit's neckline by wearing your hair in a sleek low bun.
7. Modern Minimalist —
For any minimalist venue, a tailored black jumpsuit does just the trick. Accentuate the look and let it stand out with metallic block heels and geometric-shaped earrings. In general, any minimalist look pairs well with comfortable heels for women. Wear bold red lipstick for a pop of color, and keep your hair straight and sleek with a clutch to match.
8. Garden Glam —
Backyard weddings and outdoor garden receptions are becoming more and more common. As a guest, you'll want a look that reflects the outdoor setting. Try a lightweight pastel midi dress with stylish wedges that won't sink into the grass. As the evening cools down, wear a shawl to stay warm. Carry all of your essentials in a small yet elegant clutch.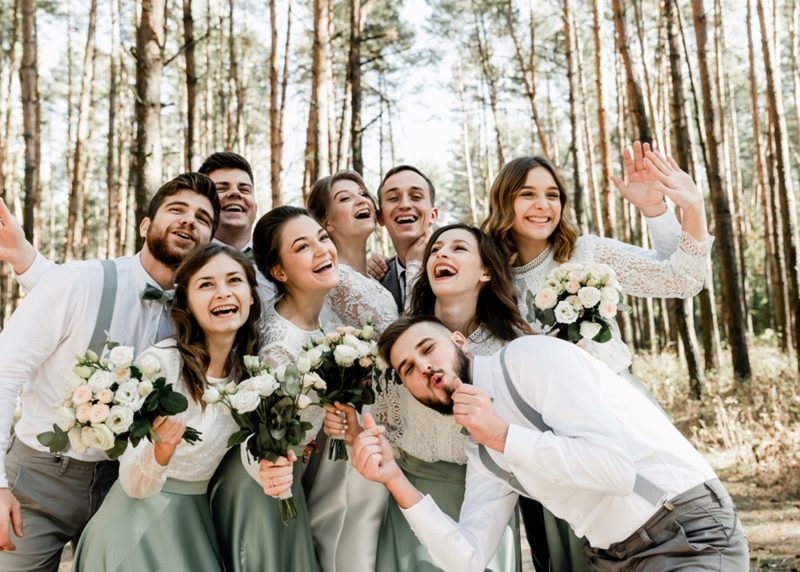 9. Classic Sophistication —
More formal weddings call for timeless sophistication. Choose a classic, floor-length solid-colored gown and accessorize with elegant jewelry like a delicate bracelet or pearl studs. Style your hair in a chic updo and pair it with a satin clutch and heels. A subtle makeup palette is ideal for a refined yet more traditional look.
10. Boho Chic —
A bohemian chic wedding guest look is perfect for more laid-back weddings. Try a maxi dress in a vibrant print with layered necklaces and dangle earrings. Style your hair in long and loose waves, and add on a flower crown. To really hone in on that carefree attitude, finish the look with a fringed bag and embellished sandals.
Now that we've explored an array of fall wedding guest styles to blend seasonal flair and a hint of romance, you'll be ready for any kind of wedding this year. Opt for that sumptuous velvet with sky-high stilettos, or dare to bare deep jewel tones with classy cocktail shoes. No matter how you choose to style your outfit this year, you'll be the best-dressed guest as you radiate warmth and elegance.